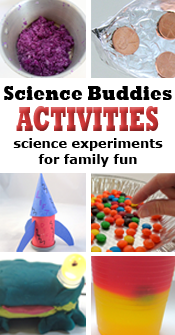 For families living in drought conditions, careful monitoring of water usage is especially important. With hands-on science and engineering projects, students can investigate water-saving strategies and science and engineering related to water conservation. Above: The effect of drought can be...


City parklets provide interesting challenges for engineers, designers, and planners. With software from Autodesk and a fun Digital STEAM Workshop challenge, students can design their own parklets and see what is involved in reimagining a few parking spots as a social space.


As the number of medications continues to rise, pharmacists play an increasingly powerful role in helping ensure patient wellbeing, safety, and quality of life. Beyond an apple a day, feeling better may require advice from a pharmacist!


Visual illusions and other optical puzzles are fun for families to share and explore. With hands-on science projects and activities, students can create and test their own visual illusions--including a cool infinity mirror!


School and family science weekly spotlight: the science of marinades


A fun SimCity science project from Science Buddies helps turn in-game city planning into a science experiment, one students can also use to enter the annual Future City competition.


---