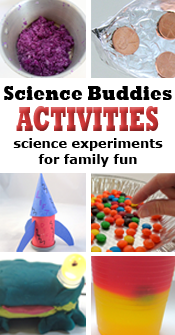 Environmental conservation and energy science collide in a proposed solar power project that promises greener energy but threatens to disrupt a major migratory path for birds. Students explore with big data science.


Think baseball is all about runs, outs, balls, and strikes? What about physics, biomechanics, and statistics? Explore the science of baseball!


We go DIY with molecular gastronomy and family science as we make our own popping boba using the Spherification Kit from the Science Buddies Store.


The current Ebola crisis in West Africa has already topped charts for all Ebola outbreaks in history. Medical biotechnology science projects let students gets hands-on with projects that parallel real-world research and development.


An unusual caterpillar brings lots of "eeeews!" and one contribution to a citizen science project. Discover how anyone can collaborate on serious scientific research.


UC Berkeley Professor Dan Garcia talks about the kind of "drag-and-drop," block-based, snap-together programming environments that are becoming increasingly popular as a way to introduce students of all ages to code.


---