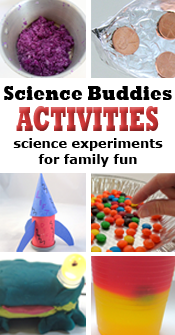 School and family science weekly spotlight: explore the Stroop effect for family fun. How quickly can you name the colors?


TIME recognizes "Ebola Fighters" as Person of the Year. Students explore science related to Ebola epidemic.


A science project, especially an advanced one, may have a longer shelf life than just a single fair or a linear competition circuit. Top science students may find many events and venues in which to enter and showcase their research and findings.


A new classroom activity, sponsored by Cubist Pharmaceuticals, helps students see how populations of bacteria respond to antibiotics. Using a colorful dice game, students roll the dice to see how many bacteria respond to treatment each day.


School and family science weekly spotlight: explore variables related to individual vocal range.


Support Science Buddies to help us keep our science education resources free for millions.


---