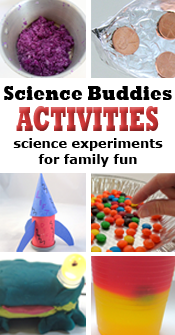 Pi Day is a great excuse to make some math- and food-related Pi puns and bake up a tasty dessert. We suggest you throw a bit of science into the mix as well!


The project display board is how you present your project at the science fair. What goes into a well-organized and effective project display board? Check our easy-to-follow guide.


Dropping the freezing point of water can help keep roads free of ice, making them safer for driving. What are the best tools for the job?


School and family science weekly spotlight: explore the relationship between friction and surface with a fun activity.


Students in an 8th grade class designed their own playgrounds using Autodesk Inventor software for 3D modeling.


Great hands-on science projects and activities for Engineers Week!


---