School and family science weekly spotlight: explore the strength of arches using eggshells.


From creating systems to desalinate water using solar energy to growing rooftop gardens to increase food supply and regulate building temperature, environmental engineers tackle all kinds of problems and innovate new solutions to help create a more sustainable world. Students...


A few year ago, Laura did a science project on bacteria and water bottles. Today, she is a finalist in a global challenge and encouraging other girls to get excited about STEM!


You like your gelatin desserts solid and jiggly but not runny, right? A kitchen chemistry experiment reveals why certain gelatin and fruit combinations might appear at a potluck or picnic and not others. For this student and her family, the...


Egg science comes over-easy this time of year. Whether you are boiling eggs, dyeing eggs, or both, there are easy questions you can ask with your kids to turn the activity into a hands-on science experiment that everyone will enjoy....


This great guide and collection of family-friendly activities lets kids explore the history of robotics and put robotics engineering concepts to use with hands-on projects at home. Introduce Students to Robotics Engineering Robotics: DISCOVER THE SCIENCE AND TECHNOLOGY OF THE...


---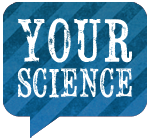 Help With Your Science Project