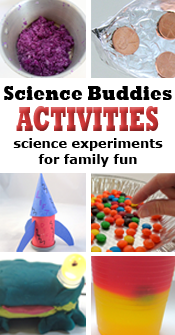 School and family science weekly spotlight: make a solar oven from household and recycled materials.


With different kinds of dried beans, plastic cups, and water, kids can model rocks and observe the way different sized particles in rocks affect how much water a rock can hold.


Students can experiment with the engineering design process by trying to improve the durability of a simple handheld device.


School and family science weekly spotlight: melting ice chemistry.


For families living in drought conditions, careful monitoring of water usage is especially important. With hands-on science and engineering projects, students can investigate water-saving strategies and science and engineering related to water conservation. Above: The effect of drought can be...


City parklets provide interesting challenges for engineers, designers, and planners. With software from Autodesk and a fun Digital STEAM Workshop challenge, students can design their own parklets and see what is involved in reimagining a few parking spots as a social space.


---