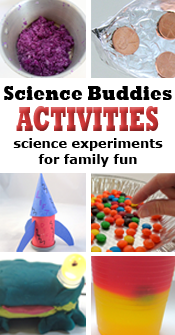 Hands-on engineering got a boost of balloon power with the fun 2015 Fluor® Engineering Challenge. Congratulations to everyone who joined the challenge and shared their creation! Take a look at some of the great entries!


A recent robotics workshop gave students in New Jersey the opportunity to experiment with 3D design using Autodesk® Tinkercad® and then to use their custom parts in their robots.


School and family science weekly spotlight: What happens when you heat up or cool down a bunch of molecules? Do rubber bands behave as you might expect?


This year, give your hardboiled eggs a twist and turn ordinary ovoid hardboiled eggs into fun shapes! The trick to the transformation is understanding the science behind the process of hardboiling.


School and family science weekly spotlight: mix up your own bubbly drink and experiment to find just the right combination of ingredients.


As winter turns to spring, farmers are preparing to plant this year's crops. For some, tilling their fields is a thing of the past.


---