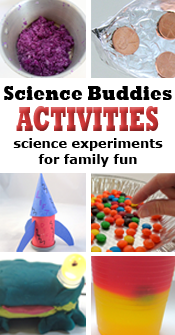 With a smorgasbord of fun, engaging, playful, and puzzling modules available as part of the Hour of Code initiative, kids can experiment with programming basics and sample Javascript, Python, Ruby, and more.


The Samsung Solve for Tomorrow Contest gives U.S. secondary public schools a chance to use STEM to help address problems affecting their students and communities--and a chance at a share of $2 million in technology.


Are the seeds in your watermelon playing hide-and-seek? Can plants grow without soil? The plant world offers a cornucopia of mysteries that are ripe for investigation.


Science Buddies in Action: For a third grade student with an interest in science and pinewood derby cars, the Maglev Train project combined a fun DIY activity with engaging science.


With support from Amgen and the Lawrence Hall of Science, high school biology in the Bay Area has gotten a world-class boost of biotechnology. The Amgen Biotechnology Experience gives teachers and students the opportunity to experiment with sophisticated hands-on science...


The Rosetta spacecraft may help provide information about the formation of the solar system and planet Earth. Students and classes explore comets and space science through hands-on science projects.


---