Help Support Science Buddies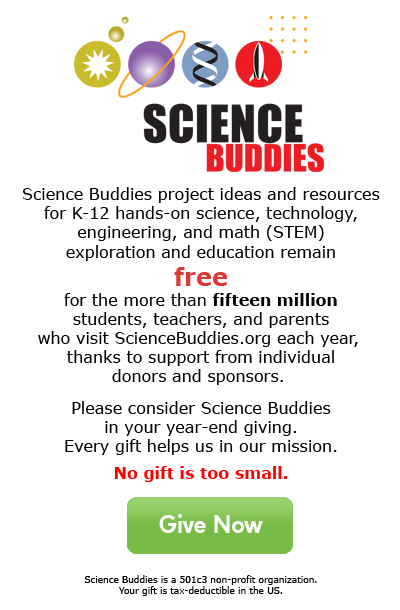 Read the Science Buddies 2013 Annual Update.
For more information about donations, see the Donations FAQ.
Follow Science Buddies at Facebook, Twitter, Pinterest, or Google+.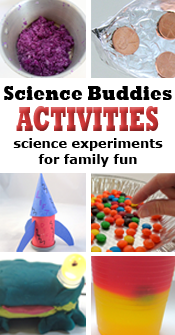 As the number of medications continues to rise, pharmacists play an increasingly powerful role in helping ensure patient wellbeing, safety, and quality of life. Beyond an apple a day, feeling better may require advice from a pharmacist!


Visual illusions and other optical puzzles are fun for families to share and explore. With hands-on science projects and activities, students can create and test their own visual illusions--including a cool infinity mirror!


School and family science weekly spotlight: the science of marinades


A fun SimCity science project from Science Buddies helps turn in-game city planning into a science experiment, one students can also use to enter the annual Future City competition.


What do gears and tires have to do with who wins a race—or how long it takes to ride to the corner store? Find out with hands-on sports science projects that help tie science to the sports kids love to do and watch.


When you combine your circuitry know-how with fabric, you can, literally, wear your electronics on your sleeve. Students experiment with e-textiles.


---