Help Support Science Buddies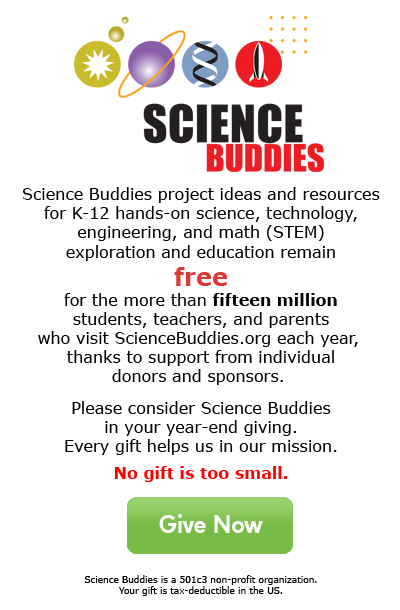 Read the Science Buddies 2013 Annual Update.
For more information about donations, see the Donations FAQ.
Follow Science Buddies at Facebook, Twitter, Pinterest, or Google+.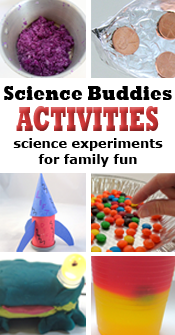 We go DIY with molecular gastronomy and family science as we make our own popping boba using the Spherification Kit from the Science Buddies Store.


The current Ebola crisis in West Africa has already topped charts for all Ebola outbreaks in history. Medical biotechnology science projects let students gets hands-on with projects that parallel real-world research and development.


An unusual caterpillar brings lots of "eeeews!" and one contribution to a citizen science project. Discover how anyone can collaborate on serious scientific research.


UC Berkeley Professor Dan Garcia talks about the kind of "drag-and-drop," block-based, snap-together programming environments that are becoming increasingly popular as a way to introduce students of all ages to code.


With a smorgasbord of fun, engaging, playful, and puzzling modules available as part of the Hour of Code initiative, kids can experiment with programming basics and sample Javascript, Python, Ruby, and more.


The Samsung Solve for Tomorrow Contest gives U.S. secondary public schools a chance to use STEM to help address problems affecting their students and communities--and a chance at a share of $2 million in technology.


---