Activity
The Science Buddies Blog gives students, teachers, and parents an inside look at student science, technology, engineering, and math (STEM) projects, activities, success stories, and real-world connections.
---
Total posts in this category: 15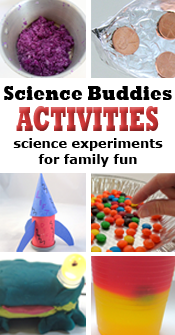 The Raspberry Pi Projects Kit from the Science Buddies Store enable kids to work on creative projects that blend computer programming, electronics circuit building, and art.


Twenty steps to help you and your kids succeed with family robotics projects.


School and family science weekly spotlight: explore computer code logic by guiding someone through a simple maze. No computer needed!


---