Recently on the Blog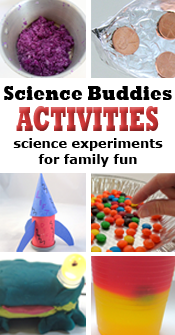 Visual illusions and other optical puzzles are fun for families to share and explore. With hands-on science projects and activities, students can create and test their own visual illusions--including a cool infinity mirror!


School and family science weekly spotlight: the science of marinades


A fun SimCity science project from Science Buddies helps turn in-game city planning into a science experiment, one students can also use to enter the annual Future City competition.


What do gears and tires have to do with who wins a race—or how long it takes to ride to the corner store? Find out with hands-on sports science projects that help tie science to the sports kids love to do and watch.


When you combine your circuitry know-how with fabric, you can, literally, wear your electronics on your sleeve. Students experiment with e-textiles.


What variables make a game popular with players, and do boys and girls choose different types of games? Design a survey-based science project this summer and do some statistical analysis of the data you gather. Your results might be eye...


---