Recently on the Blog
During the holiday season, pies are front-and-center on the dessert menu. Become the pie-baking champion in your family with this tasty experiment. By Kim Mullin Turning Family Baking into Family Science In the "Perfecting Pastries" kitchen science project, students explore...


Potatoes make a great side dish, but they also make great subjects for hands-on science! Food chemistry, plant biology, and even basic electronics are all on the menu when you experiment with potatoes. By Kim Mullin What is your favorite...


School and family science weekly spotlight: detecting the presence of iodine in salt by looking for a visible chemical reaction.


School and family science weekly spotlight: the science of individual stride and walking measurements.


In honor of World Diabetes Day, we review a compelling autobiography by Phil Southerland, founder of Team Novo Nordisk. Phil didn't start out to change the world's view of diabetes or inspire others with diabetes, but his path on one...


With its broad spectrum of free scientist-authored projects for K-12 students, Science Buddies wants ALL students to have a great science project experience—girls and boys. For teachers and parents looking for ways to engage girls in science, Science Buddies has...


---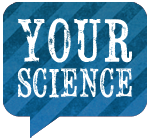 Help With Your Science Project