Recently on the Blog
Giant metal traffic control robots installed on busy streets in Africa remind students that robotics engineering tackles projects and issues that may require very big OR very small solutions. Image: "Now, Robocop helps manage traffic in Kinshasa," India Today Online....


In this week's spotlight: an civil engineering project that lets students and families experiment with bridge design. You may be familiar with famous suspension bridges like the Golden Gate Bridge in San Francisco, but how does a suspension bridge...


Science fair projects let students learn, use, and demonstrate important science and reasoning steps, and the benefits of hands-on and active exploration compared to more passive modes of learning or rote memorization are well-documented. So why do so many parents...


A Google hangout this week gives students and teachers a chance to find out more about space exploration and to talk with astronauts and leaders from Virgin Galactic about some of the many, many reasons "why" space science matters. Photo:...


In this week's spotlight: an astronomy project that lets students and families use a simple homemade setup to better understand the way the tilt of the Earth's axis causes seasons. When a surface is titled, how does the light...


With open source software and guided directions from Science Buddies, students can explore the ways in which robotics engineers test designs before choosing which designs to prototype. This student put her own robots to the test—on her computer—and walked away...


---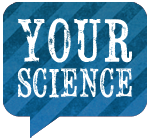 Help With Your Science Project