Recently on the Blog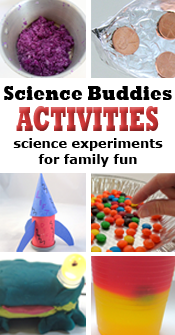 School and family science weekly spotlight: learn more about the science that helps solve crimes! Use fake blood and investigate how blood spatter changes depending on the height from which the blood was dropped.


An orange scrub brush gives a family science activity a boost of jack-o-lantern-inspired fun and leads to a great robotics exploration.


Environmental conservation and energy science collide in a proposed solar power project that promises greener energy but threatens to disrupt a major migratory path for birds. Students explore with big data science.


Think baseball is all about runs, outs, balls, and strikes? What about physics, biomechanics, and statistics? Explore the science of baseball!


We go DIY with molecular gastronomy and family science as we make our own popping boba using the Spherification Kit from the Science Buddies Store.


The current Ebola crisis in West Africa has already topped charts for all Ebola outbreaks in history. Medical biotechnology science projects let students gets hands-on with projects that parallel real-world research and development.


---