Family Science
The Science Buddies Blog gives students, teachers, and parents an inside look at student science, technology, engineering, and math (STEM) projects, activities, success stories, and real-world connections.
---
Total posts in this category: 177
Previous posts in the Family Science category
---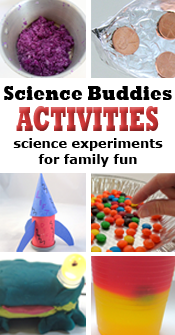 School and family science weekly spotlight: listen to how music and sound are incorporated in movies of certain types.


Science activities and projects that let kids get hands-on with things slimy, ghoulish, gross, light-up, or glow-in-the-dark.


A classic science project takes on Halloween tones with candy corn-colored candies, a few ordinary toothpicks, and a bunch of triangles.


---