Project Kit
The Science Buddies Blog gives students, teachers, and parents an inside look at student science, technology, engineering, and math (STEM) projects, activities, success stories, and real-world connections.
---
Total posts in this category: 13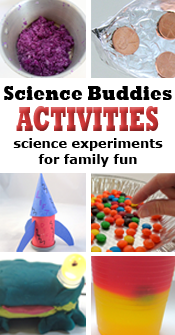 School and family science weekly spotlight: learn more about the chemistry of solubility while making your own tie dye using permanent markers.


Science Buddies 2013 Annual Report: STEM: BUILDING 21st CENTURY CITIZENS


With new Bristlebot Kit from the Science Buddies Store, students can build three styles of introductory robots and learn more about robotics engineering.


---