Recently on the Blog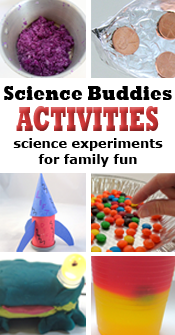 Can you harness the sun to cook your dinner? A solar oven skeptic is converted after building his own solar oven and putting it to the test.


Put yourself in the middle of ongoing research and development with a cutting-edge student biomedical engineering, human biology, or computer science project.


School and family science weekly spotlight: explore the science of speed and constant acceleration.


You don't have to wait until the last minute to start the project display board for a science fair project. A great board takes planning, and you can do a good deal of preliminary legwork getting your board ready even...


School and family science weekly spotlight: listen to how music and sound are incorporated in movies of certain types.


Science activities and projects that let kids get hands-on with things slimy, ghoulish, gross, light-up, or glow-in-the-dark.


---