Recently on the Blog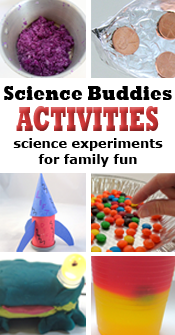 School and family science weekly spotlight: explore how different sorbents might help clean up an oil spill.


Highlights and favorite posts from last year on the Science Buddies Blog—great science project overviews, visual spreads that show hands-on science in action, and real-world connections.


A new website feature at Science Buddies, sponsored by Cisco Foundation, brings science news to students. With the news feed, students can easily locate science news stories related to a project or science interest.


Thanks to Aerojet Rocketdyne, the INFINITY Science Center, and Science Buddies, teachers in Mississippi got a booster course in rocket science—and paper airplane folding.


School and family science weekly spotlight: use dough to explore the relationship between dimensions of an object and volume.


In movies like Dolphin Tale, you don't have to look far to find the engineering design process in action. With the steps of the engineering process being acted out as the story unfolds, students see that success often involves a great deal of trial, error, testing, and redesigning.


---