Summer Science
The Science Buddies Blog gives students, teachers, and parents an inside look at student science, technology, engineering, and math (STEM) projects, activities, success stories, and real-world connections.
---
Total posts in this category: 33
Previous posts in the Summer Science category
---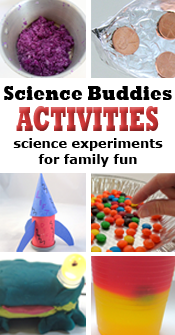 A headline today from New Scientist asks what the sun will look like as a planetary nebula when it begins to die--in about 5 billion years. Questions that involve billions of years from now can be mind-boggling, but considering what...


I don't know what was being talked about, but as I cleaned up in the kitchen, I heard a conversation with an 8-year old that resulted in questions about water and electricity and whether or not water can conduct electricity....


If you're ready to tackle something related to energy, power, and the environment but want to push the envelope a bit farther than the cool (but maybe not quite cutting-edge-enough-for-you and just a bit ubiquitous) Veggie-Powered Batteries, pull on your...


---