Weekly Spotlight
The Science Buddies Blog gives students, teachers, and parents an inside look at student science, technology, engineering, and math (STEM) projects, activities, success stories, and real-world connections.
---
Total posts in this category: 88
Previous posts in the Weekly Spotlight category
---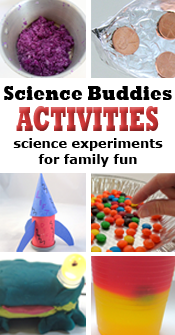 The classic game of Galaga provided inspiration for this sixth grade student as he designed his own video game to learn more about the role of hit boxes in creating a successful game.


Investigate how sugar and sugar substitutes compare in terms of sweetness in this family science activity spotlight.


With more data flowing in than most of us can ever hope to sift through, infographics have emerged as a viewer-friendly way to convey data-driven information.


---