You Say Po-tay-to and I Say Po-tah-to, but No Matter What, There's Starch in Those Taters! *
| | |
| --- | --- |
| Difficulty | |
| Time Required | Short (2-5 days) |
| Prerequisites | None |
| Material Availability | Readily available |
| Cost | Very Low (under $20) |
| Safety | Minor injury possible. Be careful using a knife. Adult supervision is required when using a knife. |
*Note: This is an abbreviated Project Idea, without notes to start your background research, a specific list of materials, or a procedure for how to do the experiment. You can identify abbreviated Project Ideas by the asterisk at the end of the title. If you want a Project Idea with full instructions, please pick one without an asterisk.
Abstract
French fries, hash browns, mashed potatoes with gravy, potato latkes, there are so many things to make with the humble potato. The potato is a
tuber
from the perennial plant Solanum Tuberosum of the Solanaceae family. There are actually about 5,000 varieties of potatoes, but most of them can be traced back to the original potato from southern Peru. This single ancestor originated more than 10,000 years ago. In addition to being high in vitamins and minerals, potatoes have a varying amount of starch.
Starch
is the source of stored energy that a plant uses to feed itself. In this cooking and food science fair project, investigate the starch content of different varieties of potatoes. An easy way to determine the starch amount in a potato is to cut the potato into two pieces, rub them together, pull them apart, and then put the two pieces back together again. Is there a difference in how the different potatoes stick together? Do you notice foam, and if so, do different varieties make different foam? Is there a difference in the stickiness of the foam? Once you have determined starch content, look into how starch content affects boiling the potatoes. Are all of the potatoes fluffy after boiling, or are they waxy? What is the texture of the different potatoes after boiling?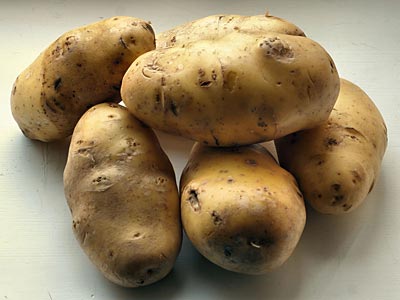 Figure 1. Potatoes are a humble, but tasty, vegetable.
Share your story with Science Buddies!
I Did This Project!
Please log in and let us know how things went.
Last edit date: 2012-12-07
Share your story with Science Buddies!
I Did This Project!
Please log in and let us know how things went.
Ask an Expert
The Ask an Expert Forum is intended to be a place where students can go to find answers to science questions that they have been unable to find using other resources. If you have specific questions about your science fair project or science fair, our team of volunteer scientists can help. Our Experts won't do the work for you, but they will make suggestions, offer guidance, and help you troubleshoot.
Ask an Expert
Related Links
If you like this project, you might enjoy exploring these related careers: