Shaking for Butter
| | |
| --- | --- |
| Difficulty | |
| Time Required | Average (6-10 days) |
| Prerequisites | None |
| Material Availability | Readily available |
| Cost | Very Low (under $20) |
| Safety | No issues |
Abstract
Hot pancakes with butter running down the sides, freshly baked biscuits and pastries with butter, hot flaky potatoes with melted butter. Yum! It seems like everything tastes better when you add butter. But what is butter and how is it made? In this food science fair project, you'll find out, and you'll test different conditions for making butter and determine the best method.
Objective
The objective of this food science fair project is to determine the right conditions for making butter.
Credits
Michelle Maranowski, PhD, Science Buddies
Share your story with Science Buddies!
I Did This Project!
Please log in and let us know how things went.
Last edit date: 2012-12-07
Introduction
Did you know that butter is actually an ancient food? Records show that butter was being manufactured at least 2000 years before the birth of Christ! The earliest recipes for the manufacture of butter come from the Arabs and the Syrians. The original recipes call for the use of a vessel made from the skin of a goat. The skin was sewed together tightly, leaving only a small opening through which to add the cream. The vessel was then suspended from tent poles and swung until the butter formed. In the earliest centuries, butter was made and shipped from India. In the 12th century, the Scandinavians made butter and sent it to the rest of Europe. Nowadays, India consumes more butter than any other nation.
Butter is used in so many products, including cake batters and pastries, usually to produce a flaky or creamy texture and a delicious, rich flavor. But how can shaken cream simply turn into butter? Traditionally, when milk is allowed to sit for a while (up to a week), fat from the milk floats to the top. This fat is called cream. The cream is continually skimmed from the surface of the milk until no more is available. Cream is the source of butter. It takes about 21 pounds of fresh milk to make just 1 pound of butter! The cream must then be agitated (stirred up) so that the fat globules in the cream get shaken out of position. This causes the fat globules to clump together. The clumping first allows tiny air bubbles to be trapped in the cream, forming a light and airy product you might have had, called whipped cream. But if the agitation is continued, the fat globules start to clump so much that the air can no longer be held by the cream, the whipped cream seizes, and butter forms. This process is called churning.
A few years ago, we were told that butter was too high in fat and bad for your health. However, we now know that, in moderation, butter is an excellent source of vitamins and dietary cholesterol. So it turns out the ancient Greeks had it right—they thought butter had medicinal properties.
In this cooking and food science fair project, you will make your own butter. But is making butter a simple process? Does butter get formed by just shaking some cream around? You will see how temperature affects butter making and if using a souring agent, such as yogurt, helps or hinders.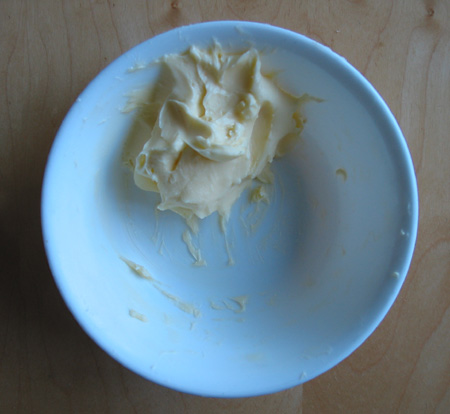 Figure 1. A bowl of delicious homemade butter, ready to spread on your favorite treats!
Terms and Concepts
Fat
Churn
Vitamin
Cholesterol
Souring agent
Rancid
Questions
What is fat?
How do different cultures use butter in their cuisines and their traditions?
What kinds of milk do people use to make butter?
What is a vitamin?
What makes some butter yellow and some butter more white?
Bibliography
The following website is a great one for all kinds of information about butter:
This website has images that show the progression from cream to butter.
This science fair project is based on one found at the following website:
Materials and Equipment
Glass canning jar with seals and rings, 1-quart (qt.), clean (1)
Liquid measuring cup
Heavy whipping cream (6 cups)
Cups (6)
Teaspoon
Plain yogurt, small tub (1). The yogurt must have live and active cultures—check the ingredients label.
Stopwatch
Bowl
Plastic baggies, sandwich-size
Permanent marker
Lab notebook
Graph paper
Optional: Digital camera
Share your story with Science Buddies!
I Did This Project!
Please log in and let us know how things went.
Experimental Procedure
Set out the clean jar and its lid.
Set out six cups. Using your liquid measuring cup, pour ½ cup of heavy whipping cream into each of the six cups and let them sit out at room temperature for 5 hours.
Now put 1 teaspoon (tsp.) of your souring agent, yogurt, into the empty and clean glass jar.
Into the jar with the yogurt, pour one of the ½ cups of the room-temperature cream.
Replace the lid on the jar.
Start shaking the jar. At the same time, start the stopwatch.
Shake the jar until butter forms. Initially, you will see and hear the cream slosh around. The cream will gradually thicken as the jar is shaken. Eventually, the cream will get so thick that it won't move much as you're shaking. Continue to shake the jar a little while longer, even if you don't hear any sloshing.
Once you have shaken the cream enough, the whey will separate from the butter. This change happens very suddenly. The butter will be a pale yellow color, while the whey will be a thin, milky liquid (that's basically how buttermilk is made). Stop the stopwatch when the whey and butter separate. Note down the time it took to form butter in a data table, like the one below, in your lab notebook.
Condition
Trial
Time Until Butter Forms (sec)
Observations
Room-temperature cream with 1 tsp. yogurt
1
2
3
Room-temperature cream without yogurt
1
2
3
Cold cream with 1 tsp. yogurt
1
2
3
Cold cream without yogurt
1
2
3