Basketball Science: Hooking March Madness Fever to Hands-on Sports Science Experiments
As college basketball's spring championship gets underway, student fans can apply math and physics in hands-on science experiments that help highlight secrets to hoops success.
Student Sports Science
Great hands-on sports science projects help students explore science, physics, and math principles at work in the sports they love to play and watch. The image above is from the Basketball: Will You Bank the Shot? science project. The homemade simulation lets students experiment to see how bank shots perform from different spots on the court. When should you bank to increase the odds of scoring?
Football season
is over. Baseball season hasn't seen its first pitch.
Winter Olympics
gold has been awarded. Triple Crown racing is still a few months off. For sports enthusiasts, this all adds up to one thing:
March Madness
!
March Madness is a single-elimination tournament for NCAA Division I basketball teams. Sixty-eight teams, thirty-two of which are division winners, and the balance of which are "at large" teams named to the tournament on Selection Sunday, will go head to head on the courts, whittling the two regional brackets down, game by game, to the Sweet Sixteen and then again to the Final Four, before the final game.

True to its name, this year's March Madness, which began on March 20, 2014, is kicking into fevered pitch with basketball fans trying to predict perfect brackets (predicting who will win each game to make it to the final two). On Twitter, fans are following and tweeting using the #MarchMadness hashtag, but diehard spectators and hoops enthusiasts may be tracking dozens of hashtags devoted to the multi-week championship and playoffs. For a look at some of the social media streams fans and sportscasters are using to follow their March Madness favorites, see "100 Twitter Hashtags to Follow During March Madness" on the Huffington Post.

Court Science
Students who love basketball can take time in between games to experiment with some science related to top court action. The following hands-on science project ideas encourage students to dig into the science of basketball: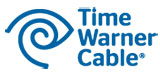 Categories:
You Might Also Enjoy These Related Posts:
Explore Our Science Videos
How to Make Popping Boba: The Science of Spherification
Cricket Wicket Knockdown: 2020 Fluor Engineering Challenge