Gingerbread houses and characters are a great way to capture students' attention in the days leading up to winter break! Shake things up this December with a gingerbread house building STEM challenge in your classroom or try one of these other fun gingerbread-themed science and engineering explorations.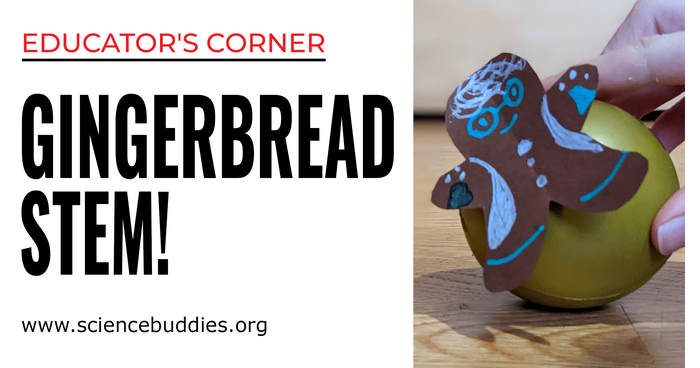 Gingerbread STEM!
Activities involving gingerbread houses and gingerbread people pop up in many classrooms in December and through the winter months. Some educators even plan a "Gingerbread Week." To help spice things up, we've highlighted seven STEM activities below that can add science and engineering to your recipe for gingerbread fun. We've picked a mix of exciting gingerbread-themed explorations. If you already make gingerbread houses with students, we've got suggestions for transforming that into a STEM challenge for all ages. We've also included activities that focus on light, potential and kinetic energy, and circuit building. Of course, many of these experiments can be combined with storytelling and paired with gingerbread-themed storybooks, too! See some of our favorite gingerbread book picks.
Our Educator's Corner series features high-interest STEM activities that work well with students in both formal and informal settings—in the classroom or at home. These activities are grouped in fun themes that make it easy for educators to pick and choose just-right activities for special days or special units. Each collection is hand-curated for fun, ease-of-use, simple materials, accessibility, and interest factor. To help educators bundle activities with additional classroom or out-of-class activities and reflection, we've included discussion questions, career connections. We've also included book suggestions to help educators tie science and engineering to English Language Arts.
Gingerbread STEM: Experiment | Watch Videos | Ask Questions | Dig Deeper | Choice Board | Explore Careers | Read Books
EXPERIMENT: STEM Experiments with a Gingerbread Theme!
WATCH: Videos
ASK: Questions
Use these questions to prompt conversation and reflection about the science behind these Gingerbread STEM activities:
Why do you use royal icing when making gingerbread houses? Does regular frosting or icing work? Why or why not?
Why is it so important to give very precise directions when writing instructions for a computer? What should you do when you find an error? What is debugging in computer programming?
How can you make shadow puppets appear bigger or smaller without changing the actual puppet?
What does energy have to do with how a Rube Goldberg Machine works? What kinds of energy can you identify in a Rube Goldberg machine?
Why does a flipbook with more pages work better than one with fewer pages?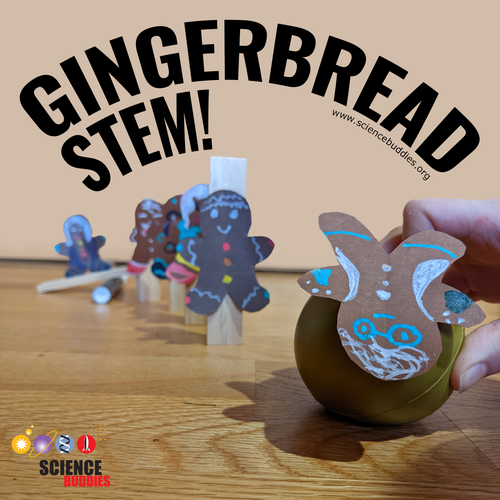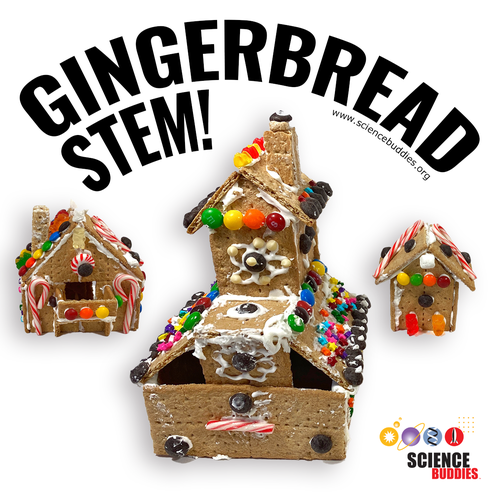 DIG DEEPER: More Lessons and Activities
For additional lessons and activities related to the activities above, see these curated Teaching Science Units collections and resources:
CHOICE BOARD: Differentiated Learning
Choice boards offer a flexible learning tool educators can use to supplement classroom instruction. You might try a choice board as part of weekly homework, for extra credit, or for asynchronous and remote learning.
Our
Gingerbread STEM Choice Board
is a fun way to encourage students to dig a little deeper. With an assortment of tasks that encourage creative responses, synthesis of important concepts, hands-on experimentation, and more, these tasks are designed to spark interest and engagement! (
Tip
: When presenting this choice board to students, you may want to provide links to referenced videos and activities they may need to watch or read through to fulfill the tasks.)
Note: You will need to be logged in to download this free PDF.
EXPLORE: STEM Careers
After trying any of the Gingerbread STEM experiments, students may be inspired to learn more about these science and engineering careers:
READ: Books
Pair books like these with Gingerbread STEM explorations.
Bookmark Gingerbread STEM!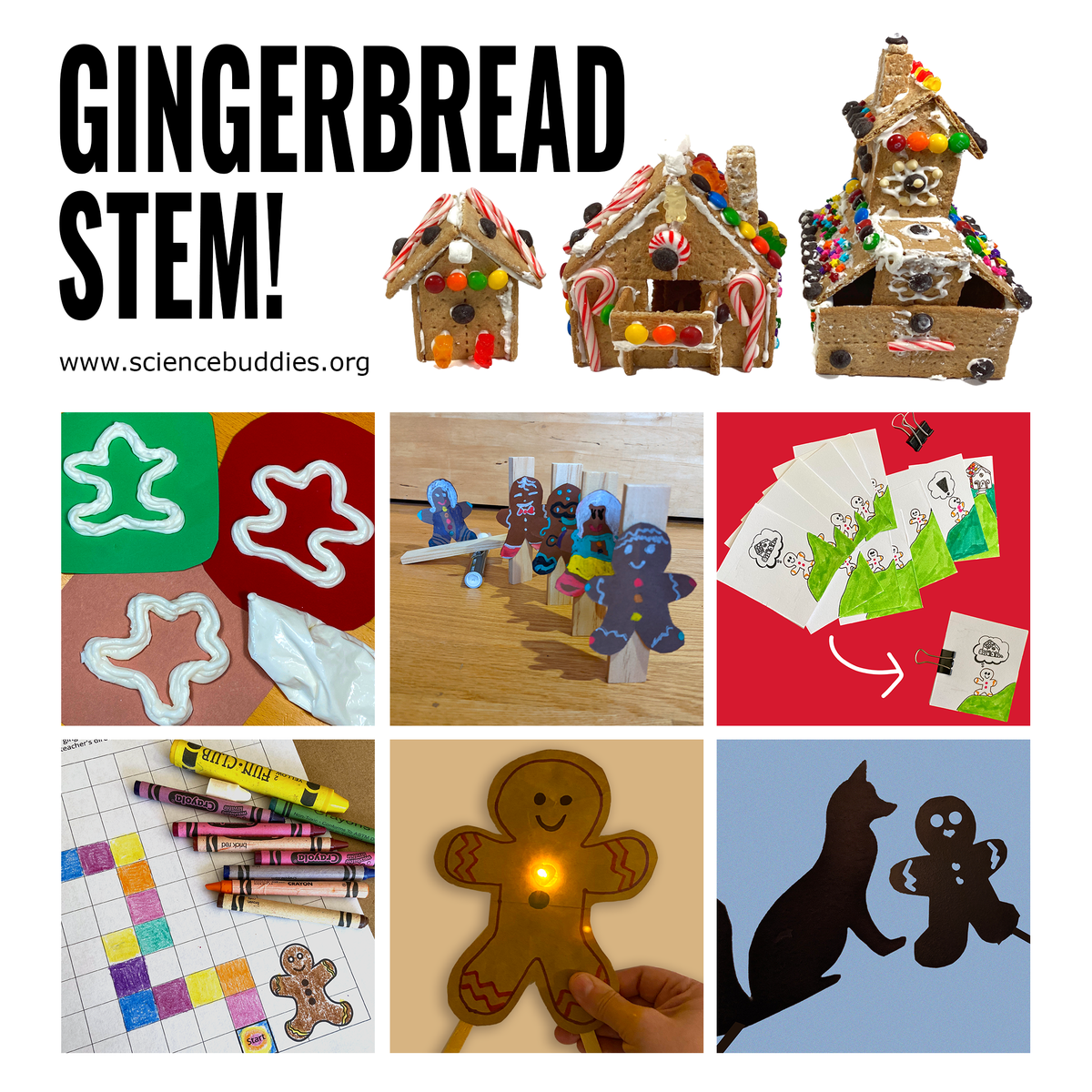 Categories:
You Might Also Enjoy These Related Posts:
Explore Our Science Videos
Make a Lemon Volcano - Fun Science Experiment
Draw with a Pantograph - STEM Activity