New Science Buddies Science Fair Kits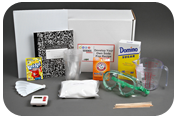 More science project kits are now available! Science Buddies Kits make it even easier to procure the materials needed for science fair or at-home science projects. We have added kits for the following Science Buddies Project Ideas to our full line of Science Buddies Kits: All orders are processed by our partner, AquaPhoenix Education, and 10% of the purchase price helps support Science Buddies.



Submit Your Chemistry Project for a Chance to Win!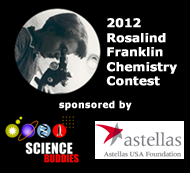 Encourage your students, grades 6-12, to enter the 2012 Rosalind Franklin Chemistry Contest, sponsored by the Astellas USA Foundation. Deadline: April 1, 2012. See full contest guidelines.