Hands-on Science Fun

Got glue? Mixing up a batch of homemade putty (using Elmer's® glue and Borax) is a
great way to explore polymers
. Experiment with the "recipe" for squishy, bouncy, family fun.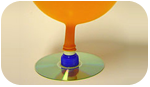 DIY Hovercraft Races
Make your own hovercraft vehicles from foam board, CDs, or even paper plates! This simple, hands-on activity offers a balloon-powered look at the
aerodynamics of hovercraft
.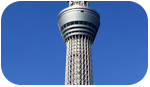 Tower Talk
You can use LEGO®, spaghetti, or even newspaper to build towers and learn more about structural design and engineering. How tall a tower can your students build?
All Summer Long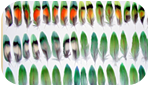 Creative Summer Science
A
science collection
can be a wonderful exercise in observation and classification. Encourage your students to start a collection, scavenge for new samples, and show off the growing collection with a display board.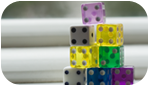 Making Room for Math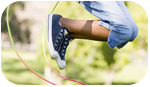 Supporting Family Science
A series of fun and accessible
family science projects
from Science Buddies and
Scientific American
make it easy to add family science to your together-time activities.