Inspiring Science Success

To help kick off the new school year, and to

inspire and excite you

about hands-on science, we are spotlighting new
Science Buddies in Action
stories. Every year, teachers and students succeed with the help and support of Science Buddies. What science questions will you ask? What aha! moments will your students experience? What might your students create, invent, test, discover, and explore this school year--with science?

High School Scientist Develops Cancer Screening Test

Jack Andraka swept the Intel International Science and Engineering Fair last year. Learn more about this
top teen scientist
.
A Teacher's Favorite Tool

Using Video Games for Science Project Testing

Middle School Student Builds on MIT Research
Matthew, a sixth-grade student, combined interests in chemistry and renewable energy by exploring ways to break up water

molecules into hydrogen and oxygen.
Classroom Resources


Science Buddies Project Kits make it even easier to perform one of our popular Project Ideas. All the materials a student needs for the project arrive in one box.

Classroom Activities
To encourage and support hands-on science exploration, Classroom Activities are designed to be conducted in a short amount of time. Guides for both teachers and students are provided.

Find a Project Idea
Science Buddies has more than 1,000 Project Ideas in more than 30 areas of science. Students can browse the library, search by keyword, or use the Topic Selection Wizard to get individualized recommendations.

Project Display Boards
A student's science project display board lets her show off and share her project in class and at the science fair. Science Buddies' Project Display Board Guide walks students through layout, fonts, sizing, and more. Get started by selecting a quality foam board from Elmer's Products.

Elmer's Teachers' Club
The Elmer's Teachers' Club is a free online resource designed to support educators. Members receive a monthly newsletter, project suggestions, product news, and links to helpful resources, including online curriculum. To sign up, visit elmers.com/teachers.
Other Resources



Fueling Family Science
Science is not just for classrooms, and Science Buddies and Elmer's Products are dedicated to helping parents uncover the science around them--all year long. Find fun and exciting family science activities on our Hands-on Science Activities page, part of our Parent Resources.
DIY Science
Throughout the summer, we posted suggestions for engaging hands-on science explorations and activities you may find helpful with your classes, or at home, including: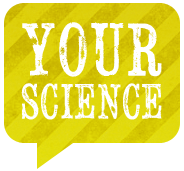 Zapping Zits
What science project will you choose this year? What hands-on science will you introduce in your classroom? Email us a short summary, and you might end up featured in a future newsletter!
Capture the First Day with Elmer's


New Project Ideas

The staff scientists at Science Buddies recently published these new Project Ideas
:
Quarterly Teacher Drawing


Congratulations! A teacher at Lincoln Elementary School, won our most recent drawing for project display boards for her classroom, courtesy of Elmer's Products. Find out more.