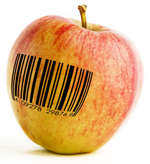 Recent U.S. initiatives to mandate the labeling of foods made with genetically modified organisms (GMOs), including the heavily contested Proposition 37 in California, have failed. But these initiatives have jump-started public conversations about the use of biotechnology to improve crops and foods. Making
crops more pest-resistant and boosting the nutritional value of staple foods are two examples of genetic modification.
Teachers and parents can help students better understand current GMO discussions by exploring the science and technology behind GMOs and talking about ways in which GMOs are integrated into our food chains.
For more information about GMOs and suggestions for hands-on student and classroom investigations, see
"Altered Foods: Labeling, GMOs, and Biotechnology"
on the Science Buddies Blog.
are sponsored by Bio-Rad Laboratories
and its Biotechnology Explorer Program.
Trick or Treat Science

Halloween costumes may be tucked away for the year, but the candy may linger for months to come!
The newly released "What Makes Candies So Colorful? Investigate How Gel Electrophoresis Unlocks the Color Code!" Project Idea guides students in an investigation of candy coatings. With only certain color additives available, how do candy makers achieve their range of colors? Using the STEM Electrophoresis Kit from Bio-Rad Laboratories, students can investigate the dye molecules that make up popular candy colors. Do all candy makers use the same color formulas?
More 'Spooky' Science
You and your students can build on last month's tricks and treats with a variety of hands-on science projects. From other candy-based investigations to glow sticks and eerie music, there are plenty of fun science angles to explore. For Halloween-inspired science connections, see the
"Science Projects for Trick or Treat"
and "More Halloween Science" blog posts.
Sugar and the Body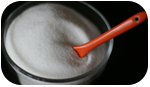 Investigating how the body processes different kinds of sugar lets students better understand important biological processes and nutrition. How long it takes the body to break down the sugar you eat has a lot to do with how good or bad a food may be for you and your bloodstream. In the
"Sucrose & Glucose & Fructose, Oh My! Uncovering Hidden Sugar in Your Food"
Project Idea, students use a plant-based enzyme to simulate the digestion process. For a less advanced exploration, see the
"How Sweet It Is! Measuring Glucose in Your Food"
Project Idea. Learn more on the blog:
"The Goods on Glucose."
are sponsored by the Medtronic Foundation.
From Full Moon to Hurricane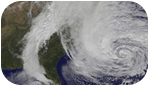 S
cience Buddies Project Ideas in Astronomy are sponsored by Northrop Grumman.
Science Buddies Store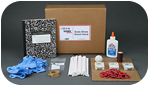 How sweet are sugar substitutes compared to sugar?
Before you mix up the next batch of your favorite dessert, put sugar substitutes to the test with the
"Sweet as Sugar: Comparing the Sweetness of Sugar & Sugar Substitutes"
Project Idea.

Project Kit now available!
Looking for a convenient kit for a classroom or student science or engineering project? The following Project Kits are new in the
Science Buddies Store
:
Lab Notebook Giveaway


Congratulations to last month's winner, Chris Zotti, a science teacher at
St. Francis Xavier School in La Grange, Illinois!
Teacher Giveaway!
Share your best science
laboratory notebook
tip or class assignment for using lab notebooks with K-12 students for a chance to win
carbonless duplicate lab notebooks for your class
, courtesy of Hayden-McNeil. Please include your name, school name, and the grade you teach in your
email entry
.
Deadline: November 30, 2012.
(

Only one entry per teacher; U.S. teachers only. One winner will be randomly selected.)
New Project Ideas


The following Project Ideas were recently added to the Science Buddies library:
Science Buddies Community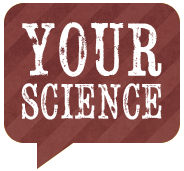 Did your students do Science Buddies Project Ideas?
Encourage students to share their experience by clicking the
"I Did This Project"
link on the "Make It Your Own" tab of any Project Idea.
Fun with Food Science
With Thanksgiving and holiday baking on tap in the coming weeks, opportunities abound for tasty and eye-opening food science investigations. What food science projects do you do with your students?
Let us know!
Join Us at Facebook!

Click "like" on the
Science Buddies page at Facebook
to add our science news and resource updates to your Facebook stream. Our "Today in Science History" posts help tie science history to science projects. For example:
Born on November 7, 1867: Marie Curie, two-time Nobel Prize-winning chemist and physicist whose research on radioactivity included the discovery of both polonium and radium. In the "Build Your Own Radon Detector" electronics Project Idea, students build and use a simple radiation collector and an ionization chamber to measure radioactivity. (A Project Kit is available!)
Do you use
Twitter
,
Google+
, or
Pinterest
? You can find and join us in all of those places! Add us to your
blog reader
, too!