Inspiring Engineers of All Ages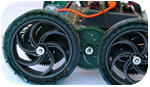 Building an Artist Robot

This new trio of hands-on Project Ideas from the Science Buddies Robotics Area

offers a tiered system of learning. Each consecutive project encourages student engineers to tackle a more sophisticated robotics challenge.
Science Buddies Project Ideas in robotics are sponsored, in part, by Symantec Corporation and the Northrop Grumman Foundation.
Young Female Engineers

Great role models--and exposure to plenty of inspiring and exciting examples--are very important in helping support and nurture young female scientists and engineers. From the story of Ruth Wakefield and the innovation that led to the chocolate chip cookie to the development of Kevlar, Girls Think of Everything: Stories of Ingenious Inventions by Women
is full of engaging stories about female innovators through history. Learn more in our "Encouraging and Inspiring Female Student Engineers" blog post.
"Introduce a Girl to Engineering Day" is officially celebrated in February, along with Engineers Week, but making girls more aware of the creative world of engineering is important all year long. Students who love to innovate, imagine, build, tinker, solve problems, or make things, may find engineering projects particularly interesting. From making beads out of milk-based plastic to developing a soda recipe or mixing lip balm, Science Buddies offers many Project Ideas that encourage young engineers to explore the science behind a project even as they customize, innovate, and create.
Motorola Solutions Foundation, a sponsor of Engineers Week, is a supporting sponsor of Science Buddies.
Staff Picks: Science Buddies Kits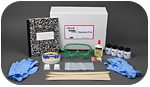 Which kit from the Science Buddies Store would you most like to have--and why? We asked Science Buddies Staff members to let us know which kit would most make their individual (or family) wish lists. They picked a great assortment of science and engineering project kits and shared the reasons behind their selections. Which science kit would you most like to open up and explore at home or with your students?
Science Successes

Brittany Wenger was in the 7th grade when she first realized that computers can be programmed to detect incredibly complex patterns--and to learn from their experiences. Last year, as a high school junior,
Wenger won the 2012 Google Science Fair
with the development of an artificial neural network that may improve the evaluation of breast cancer biopsies. Wenger's story is an inspiration to all students interested in computer science.
Two fourth-grade students in LA took an
audible
cue from the community for their science project last year and
designed a sound-based video game that can be played by the blind
. Their first video game design project gave the team an inside look into how games are designed, built, and tested to meet the needs of various audiences.
Newly Updated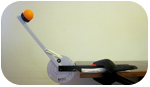 The "Bombs Away! A Ping Pong Catapult" mechanical engineering Project Idea was recently updated. A project kit is now available for this

rubber-band-powered catapult exploration!
Support Science Buddies

As 2012 draws to a close, please consider Science Buddies in your end-of-year giving. Science Buddies is a 501(c)(3) nonprofit organization. We are able to provide all our resources for free to students, teachers, and parents thanks to generous support from companies and individuals who care about science literacy and K-12 science education. To those who have donated to Science Buddies this year, thank you.


Congratulations to last month's winner, Jane Schuster, a high school science teacher in Spring Hill, Florida!
Tell Your Teachers! One More Chance!
Teachers can enter for a chance to win a classroom set of carbonless duplicate lab notebooks,

courtesy of Hayden-McNeil

. To enter, teachers need to email a favorite tip or assignment for using laboratory notebooks with K-12 science students. Email entries should include teacher's name, school name, and grade. Deadline: January 4, 2013.
(

Only one entry per teacher; U.S. teachers only. One winner will be randomly selected.)
New Project Ideas


The following Project Ideas were recently added to the Science Buddies library: