Temper, Temper, Temper! The Science of Tempering Chocolate
4,752 reviews
Summary
Areas of Science
Difficulty
Time Required
Average (6-10 days)
Prerequisites
None
Material Availability
Readily available
Cost
Low ($20 - $50)
Safety
Minor injury possible. Use caution when using a stovetop. Hot chocolate can burn. Use care when working with hot chocolate. Adult supervision recommended.
Credits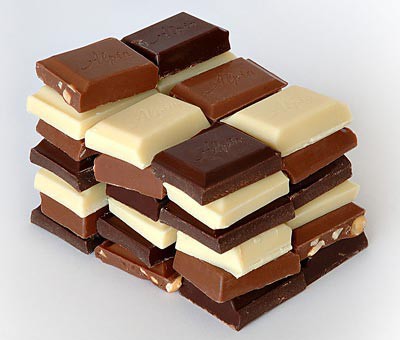 *Note:
For this science project you will need to develop your own experimental procedure. Use the information in the summary tab as a starting place. If you would like to discuss your ideas or need help troubleshooting, use the
Ask An Expert
forum. Our Experts won't do the work for you, but they will make suggestions and offer guidance if you come to them with specific questions.
If you want a Project Idea with full instructions, please pick one without an asterisk (*) at the end of the title.
Abstract
Nut clusters, chocolate-dipped candies, and chocolate-dipped strawberries are just some of the delicious goodies that have a thin, rich layer of chocolate wrapped around them. But how do pastry and candy chefs make these delectable treats? The first step is to melt and
temper
chocolate. Tempering is a process in which the cocoa butter in chocolate is hardened into a specific
crystalline
pattern. When the cocoa butter molecules are in this pattern, the chocolate is shiny and breaks with a sharp snap. Tempering chocolate is an art and a science. It is a science because the tempering is temperature dependent. If the temperature of the melted chocolate is too high, the chocolate will burn. If the temperature of the melted chocolate is too low, it might never harden properly. In this science fair project, investigate how different temperatures affect the resulting melted chocolate. After tempering, brush some of the chocolate on wax paper. Does the chocolate harden or does it stay soft? Is it shiny or blotchy? Can you peel it off or does it stick to the paper? Try tempering dark chocolate and white chocolate. Is there a difference in the tempering temperature for each one? Once you have figured out the tempering process of your favorite chocolate, use your recipe to cover nuts, strawberries, or your favorite treat. Share your goodies with your friends and family and let everyone know that your science fair project has a sweet ending.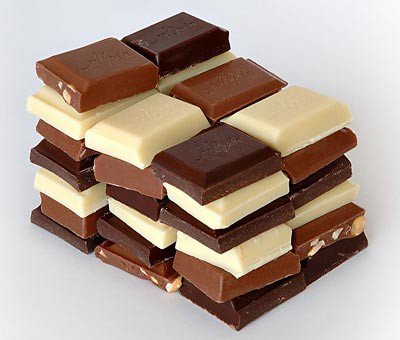 Figure 1. Stacks of various kinds of chocolate. (Wikipedia, 2008.)
Bibliography
This website from the Exploratorium in San Francisco has information on various aspects of chocolate.
Corriher, S. (1999, March 1). Food Science: Why Temper Chocolate? Fine Cooking, Vol. 31. Retrieved October 16, 2008.
Chu, M. (2006, November 12). Tempering Chocolate. Retrieved October 16, 2008.

Ask an Expert
Do you have specific questions about your science project? Our team of volunteer scientists can help. Our Experts won't do the work for you, but they will make suggestions, offer guidance, and help you troubleshoot.
Careers
If you like this project, you might enjoy exploring these related careers:
Related Links
Cite This Page
General citation information is provided here. Be sure to check the formatting, including capitalization, for the method you are using and update your citation, as needed.
MLA Style
Science Buddies Staff. "Temper, Temper, Temper! The Science of Tempering Chocolate." Science Buddies, 23 June 2020, https://www.sciencebuddies.org/science-fair-projects/project-ideas/FoodSci_p038/cooking-food-science/tempering-chocolate?from=FB&from=Blog. Accessed 30 Sep. 2023.
APA Style
Science Buddies Staff. (2020, June 23). Temper, Temper, Temper! The Science of Tempering Chocolate. Retrieved from https://www.sciencebuddies.org/science-fair-projects/project-ideas/FoodSci_p038/cooking-food-science/tempering-chocolate?from=FB&from=Blog
Last edit date: 2020-06-23
Explore Our Science Videos
Potato Battery Science Project
How to Make Great Rock Candy – STEM activity