Introducing Project Idea "Kits"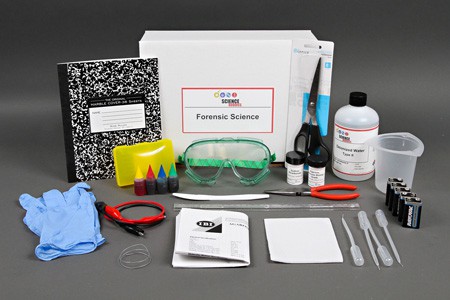 Many of the Project Ideas in the Science Buddies library enable science exploration with common materials, ones you might find around the house. Some projects, however, require an assortment of materials, not all of which can be obtained in a single stop at a local store. Plus, for a single science project, you may only need a small amount of a product, not a full roll or bottle. While we offer links to online sources for many specialty items, we are excited to announce the availability of "kits" for some of our popular Project Ideas.
When you order a Science Buddies kit through the AquaPhoenix Education website, you'll receive everything you need to perform the experiment—except perishables (like orange juice).
The items included in each kit are detailed on the AquaPhoenix Education website, and when you open the kit box, you'll find items carefully labeled for easy identification. We hope you find that this new approach to ordering supplies for a science project makes the process easy and convenient so you can spend more time on the science—and less on the shopping.

Kits are currently available for the following Project Ideas:

Note: 10% of the kit purchase price goes to support Science Buddies.

Categories:
You Might Also Enjoy These Related Posts:
Explore Our Science Videos
Stretchy Balloons! Fun STEM Activity
Make a Lemon Volcano - Fun Science Experiment
How Train Wheels Stay On Track - STEM activity