Take the Science Buddies Engineering Challenge!
About the Challenge
K-12 students worldwide are invited to give engineering a try with the annual Engineering Challenge from Science Buddies. Announced every January, the Science Buddies Engineering Challenge lets students use their problem-solving skills to design, build, and test contraptions. The challenges use simple materials and are free for all to participate. Try this year's challenge, and you may win a cash prize for your school or nonprofit!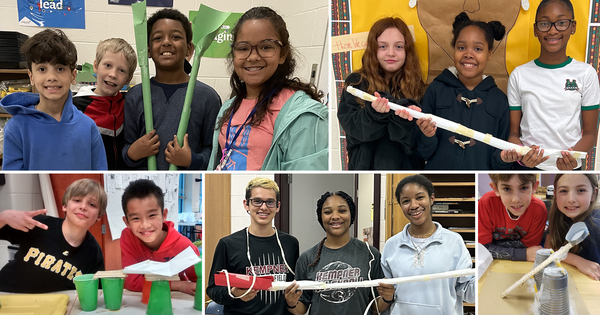 "I LOVE using Science Buddies, particularly the Engineering Challenge. That challenge was worth a million words in teaching students about the engineering and design cycle. Thank you so much, Science Buddies, for providing a fun challenge that was chock-full of learning."

Ms. Taylor
Hayes, VA, USA
2024 Engineering Challenge
We will be announcing the 2024 Science Buddies Engineering Challenge in January. Sign up for our newsletter to get the latest updates on this year's challenge.
In the meantime, try some of our previous challenges to get your students ready for the 2024 Engineering Challenge.
Past Engineering Challenges
Explore Our Science Videos
Squishy Circuits Introduction
Line-Tracking Robot: BlueBot Project #3