Exploring, Finding, and Landing STEM Careers
The range of science-related careers is much broader than many students realize, and there are science, technology, engineering, and math-related career paths for all students. Science Buddies hopes to help students discover exciting STEM career options in both familiar and unfamiliar areas. Resources like Job Genius from Express Employment Professionals help students navigate job hunting (and career planning) with confidence and success.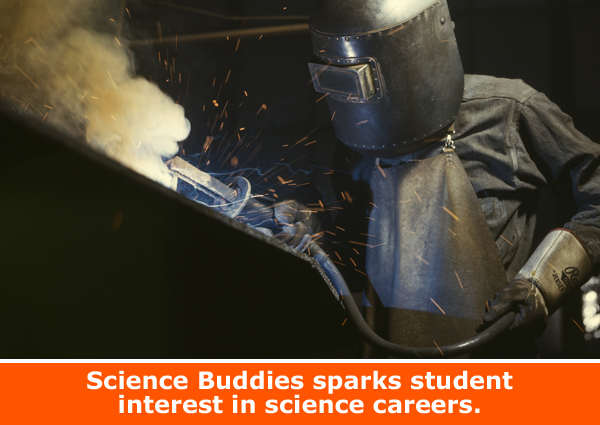 The school year is almost halfway over, and high school seniors are already thinking about what happens after graduation. Many students are already filling out and sending off college applications, and over the next few months, they may attend multiple college and job fairs as they begin to plan for life beyond high school. Some students will move straight into four-year degree programs, but some will pursue other learning opportunities and career paths.
In the Science Buddies Careers in Science area, students can explore a wide range of science, technology, engineering, and math careers and career paths. In each science career profile, students get a glimpse into the job, educational requirements, salary, potential hiring companies, and more. There are all kinds of careers students can learn about that are STEM-related, and the range of science-based career options extends far beyond the careers that students may immediately think of when they hear the words "science" or "engineering." With more than 150 diverse STEM career profiles, Science Buddies encourages students to think about STEM careers and to explore career-based information related to their interests and to the science projects they enjoy.
The new Welder career profile is a great example of a STEM career students can learn more about on the Science Buddies site. From helping build high-rise buildings within civil engineering projects to assembling cars or working on robotics systems, welders are needed on a variety of projects. Welders use specialized tools to bond metals together to ensure whatever they are building is strong and stays together.

Successful Career Planning and Job Seeking
Express Employment Professionals is a company committed to helping job seekers of all ages, including students just entering the job market, find jobs in areas of interest. Express Employment Professionals offers tools to help prepare, coach, and guide students through the job seeking and interview process, including a series of videos called Job Genius.
Job Genius videos (available as a playlist at YouTube) help students think about their employment future, their needs, and their current circumstances. Not every job seeker has a four year degree or is in a four year degree program, and Express Employment Professionals helps job hunters understand available options and think about potential jobs and career paths.
The Job Genius video series consists of 8 videos designed to help students better understand, from start to finish, how to find a great job. Individual videos cover reviewing job trends and forecasts (which includes thinking about salary), learning how to find jobs using both online and offline tools, deciphering job descriptions, applying and interviewing, following up with prospective employers, setting career goals, and more. As the Job Genius series makes clear, there are steps a job seeker can take to maximize her chances of finding and getting a job she will really enjoy. Express Employment Professionals helps students understand those steps. (Videos in the Job Genius series range in length from three to thirteen minutes, with the entire series taking an hour and twenty minutes.)
In addition to the Job Genius videos, students will find another series of videos on the Express Employment Professionals website. These fun and accessible videos cover key employment topics like how to prepare for an interview, how to keep a job once you have it, what to wear as an employee, how to develop networking skills, and even how to develop and use "soft skills" that can make a difference in an employee's success.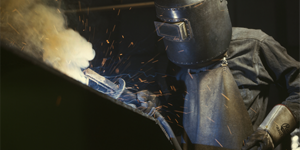 Categories:
You Might Also Enjoy These Related Posts:
Explore Our Science Videos
Measure Photosynthesis with Floating Leaves
How to Build a Paper Speaker
Fun Physics with Your Cell Phone