Science Buddies Offers Google Classroom Integration
Digital classroom management tools can make a big difference in how teachers organize, plan, and track their classes. A new feature at Science Buddies allows teachers using Google Classroom to easily share Science Buddies resources with their students.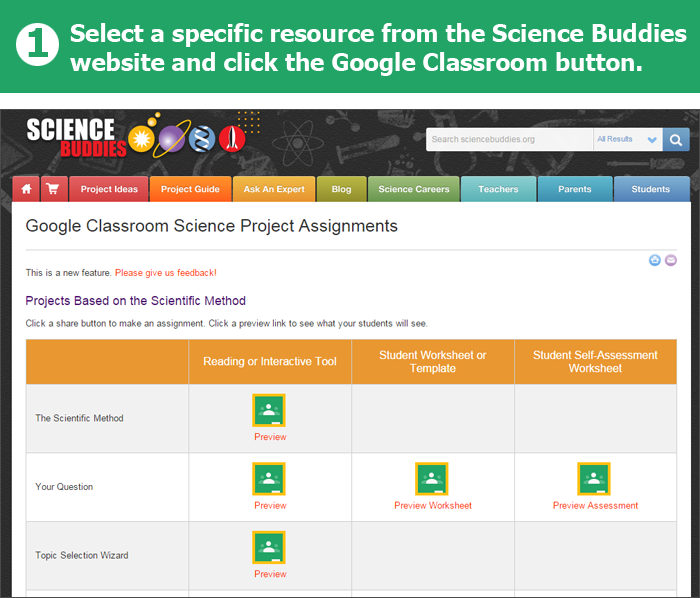 Select a specific resource from the Science Buddies website and click the Google classroom button.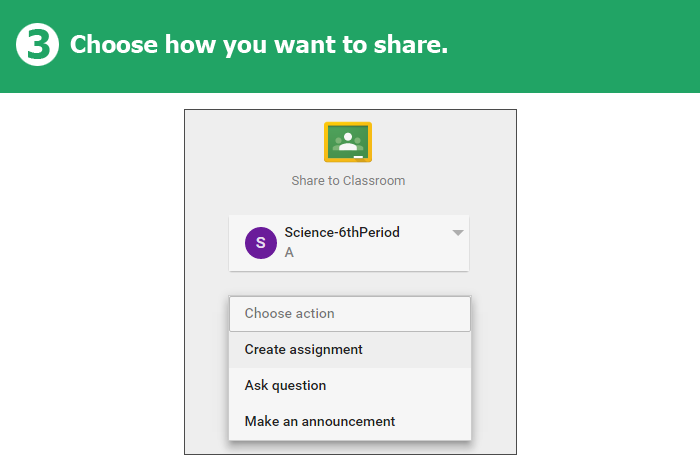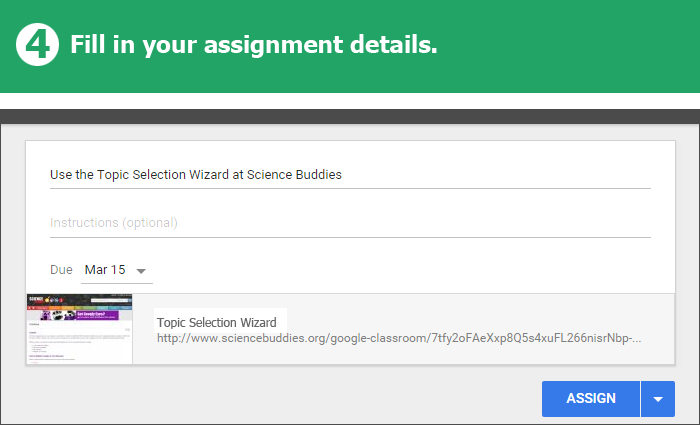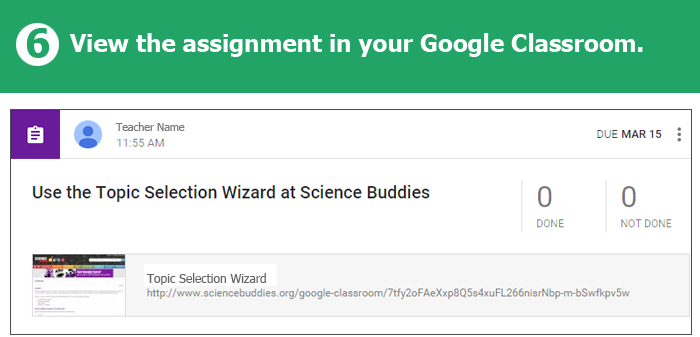 Above: Adding science assignments to Google Classroom is easy with new Science Buddies integration!
With more than 1,100 free scientist-authored science, technology, engineering, and math (STEM) project ideas for K-12 students, Science Buddies is a trusted destination for students and teachers around the world, especially during the science fair season. Students can use the Topic Selection Wizard to locate projects of possible interest, and the Project Guide can help students with each step of the science or engineering project process.
New Feature for Science Teachers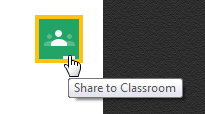 Science Buddies is excited to now offer teachers push-button integration with Google Classroom, a free classroom management tool in the Google Apps for Education suite. Many teachers are already using Google Classroom to help create, distribute, and track assignments. Now, adding science assignments is as easy as selecting a page from the Science Buddies website and clicking the "share" button.
With our new Google Classroom integration, adding assignments like "Use the Topic Selection Wizard to find projects of interest" or "Review steps of the Scientific Method" is as easy as pushing the "Share to Classroom" button on the relevant Science Buddies page! With this new feature, teachers can help guide students through the science or engineering project process more easily than ever before.
Use the Share to Google Classroom buttons to assign steps of the science project process and set timelines, assignments, and checkpoints to help keep students on track with their science and engineering projects. You will find "share" buttons at the top of individual project idea and project guide pages. We've also created a master Google Classroom Science Project Assignments share page so teachers can assign all the steps of a science project from one convenient location.
Try the New Google Classroom Share Feature!
We would love to know what you think of this new feature. If you are using Google Classroom, please give our "Share to Classroom" feature a try. Let us know what you think by using the feedback link on any Science Buddies page that offers Google Classroom sharing.
Pin this Post: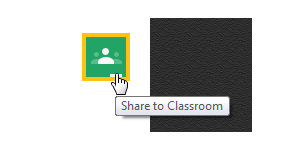 Categories:
You Might Also Enjoy These Related Posts:
Explore Our Science Videos
Flower Dissection – STEM Activity
Extract Iron from Cereal– Science Project
How To Curl Metals With Heat