Supporting Girls Doing Science
Science Buddies is working hard to excite girls about STEM—one science project at a time.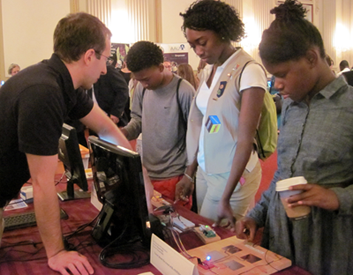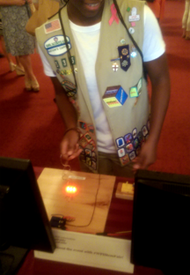 Science Buddies was excited to be on hand in Washington D.C. this week alongside companies like EMC and Cisco as part of Women's Policy, Inc.'s Third Annual STEM Fair and Reception.
With more than 16 million visitors a year and more than 1,100 free project ideas for student science, technology, engineering, and math (STEM) exploration, Science Buddies is a favorite and trusted destination for students doing a science fair project. More than half of our student visitors are girls, and Science Buddies is working hard to ensure girls find the projects and resources they want and need to help them connect individual interests and passions to hands-on science investigation.
Science Buddies knows that with the right projects, encouragement, and support, girls enjoy all areas of science. You won't find a "girls-only" area at Science Buddies, and our scientists don't create "pink" and "blue" science projects. Our scientists do, however, analyze site traffic data to better understand what works to spark interest for girls, and we actively work to develop robust project ideas to help engage all K-12 students.
Click here to download our Exciting Girls About STEM—One Science Project at a Time flyer.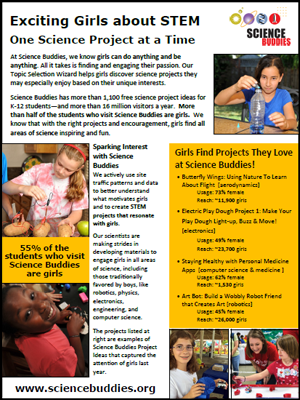 See also: Exciting Girls about Science and Engineering
Raspberry Pi Projects Kit Encourages Creative Exploration
Attendees who stopped by the Science Buddies table got the chance to experiment with Raspberry Pi, Scratch, and some fun real-world creative projects, games, circuits, and inventions. The projects that were on display at the Science Buddies table use sensors that behave a certain way because of Scratch programming that controls what happens depending on what input is received. This isn't computer programming or electronics as girls might typically think about it. Instead, these are fun, creative, innovative, and open-ended projects that really encourage students to explore, all the while learning important science and programming skills. (Using the Raspberry Pi Projects Kit, students can work through a series of eight creative activities that combine art, electronics, and Scratch programming.)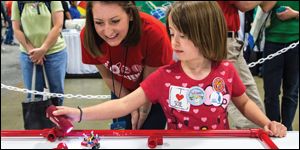 Categories:
You Might Also Enjoy These Related Posts:
Explore Our Science Videos
Raspberry Pi Adaptive Game Controller
Tallest Tower: 2021 Fluor Engineering Challenge
Ball Launcher: 2018 Fluor Engineering Challenge