You've heard the phrase, "once in a blue moon"? The phrase often refers to something unusual or rare. A "blue moon" doesn't happen every day—or even every year. As the infographic below from Space.com explains, the name of this event has nothing, really, to do with color.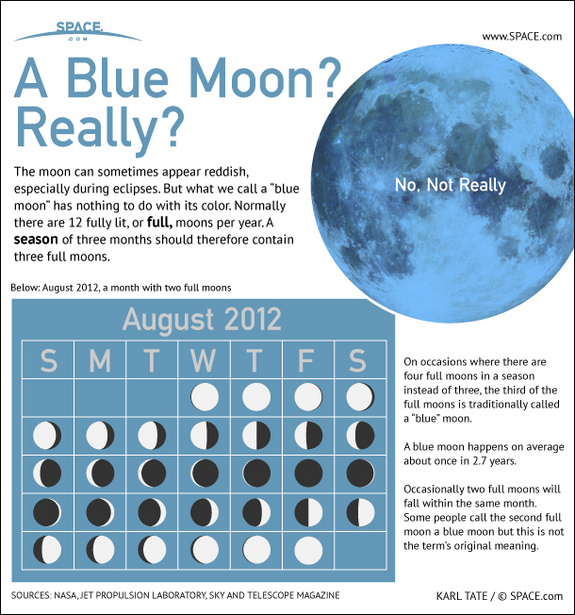 For more information about the history of the "blue moon," see "Last 'blue moon' until 2015 lights up night sky tonight."
View Science Buddies Astronomy Project Ideas.
Explore Our Science Videos
Robotics Engineering Project: Use the Force! Push and Pull LEGO® Mindstorms® Robots
Making False-Color X-ray Images with NASA Files from the Chandra Observatory