Interview with Process Engineer, Temitope Jabaru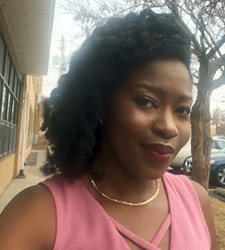 Name: Temitope Jabaru
Current employer: Fluor Corporation
Job title: Process Engineer
Science Career: Chemical Engineer
Time working in this field: 4+ years
How would you describe what you do in your job to a student?
At Fluor, we build plants for other operating companies, like Shell, Chevron, and Valero. These other companies are our clients. I work with other engineers to design and size equipment and instruments that are put together in a certain order (a process) to manufacture new products from raw materials like crude oil or by-products of crude oil. I also assist our clients in evaluating several operating processes to decide which process is most efficient to achieve desired products/results.
How did you become interested in this area of science/engineering?
I enjoyed and did very well in math and chemistry while in high school, so Chemical Engineering became a clear choice for me.
What are some of the key characteristics that are important for a person to succeed in this type of work?
You need to be accountable for everything you do, be trustworthy, communicate effectively, and always be open to new ideas. You also have to be very adaptable and inquisitive, as the world is changing quickly technology-wise, and you do not want to be left behind.
What do you enjoy most about your job?
I love math, so I enjoy doing calculations.
Is there any advice you would give to someone interested in this field that you wish someone had given you when you were starting out?
Learn to develop relationships with a range of people. Engineering is a global field that requires teamwork; chances are you will work with people you never expected to work with.
What do you enjoy doing in your free time?
I enjoy cooking, running, reading, travelling, volunteering, and learning about other fields via Cousera & Khan Academy.
Explore Our Science Videos
Make a Self-Starting Siphon
Build a Mobile Sculpture – STEM actvity