Interview with Process Department Director, Tom Wooley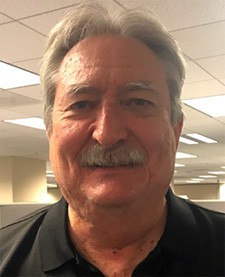 Name: Tom Wooley
Current employer: Fluor Corporation
Job title: Process Department Director
Science Career: Chemical Engineer
Time working in this field: 45 years
How would you describe what you do in your job to a student?
Our clients have ideas about a chemical plant they want to build. As a chemical engineer, I work with the client to determine the equipment and operating conditions needed for the plant. I also do an initial design and then work with other engineers to complete the design and construction of the plant.
How did you become interested in this area of science/engineering?
Ever since high school I have had an interest in solving math and science problems. Once I realized that this was a good basis for engineering, I made chemical engineering my major in college.
What are some of the key characteristics that are important for a person to succeed in this type of work?
To be successful you need to be organized and always achieve a good understanding of what you are learning now because you need a good foundation to better understand new ideas. To become a great engineer you must also have the desire to keep working on a problem until you conquer it.
Describe a project that you have worked on that was of particular interest to you.
I worked on the design of a plant that now makes ethylene which is the building block for many other chemicals. It is a very complicated process and requires many different types of equipment. Working on the project was like working on a huge puzzle and always kept my interest.
What do you enjoy most about your job?
It seems like there is a new challenge every day that is difficult to solve, but they give me a lot of satisfaction that I can use my knowledge to solve the problem.
Is there any advice you would give to someone interested in this field that you wish someone had given you when you were starting out?
You must focus on math and science, but you can't forget about English, which is important to communicate your ideas. You should also use the internet to gain more knowledge and find out about opportunities in your area of interest.
What do you enjoy doing in your free time?
I enjoy doing construction projects around my house. It is another form of problem solving and as a bonus saving money.
Explore Our Science Videos
How to Build a Toy Car - Science Project
How Do Viruses React To Soap?