A Competition for Tech-Savvy High School Girls
Applications are being accepted for the NCWIT Award for Aspirations in Computing until October 15, 2010. U.S. high school girls, grades 9-12, who are interested in computer science or technology are encouraged to apply! Sponsored by the National Center for Women & Information Technology (NCWIT), the award recognizes high school women who have distinguished themselves in the area of computing and technology.
To find out more about NCWIT and the Aspirations in Computing award, visit the website: www.ncwit.org/award.

To explore fun and innovative computer science project ideas at Science Buddies, look at our Scratch and Storytelling Alice projects. Computer Science may not be the way you envision it!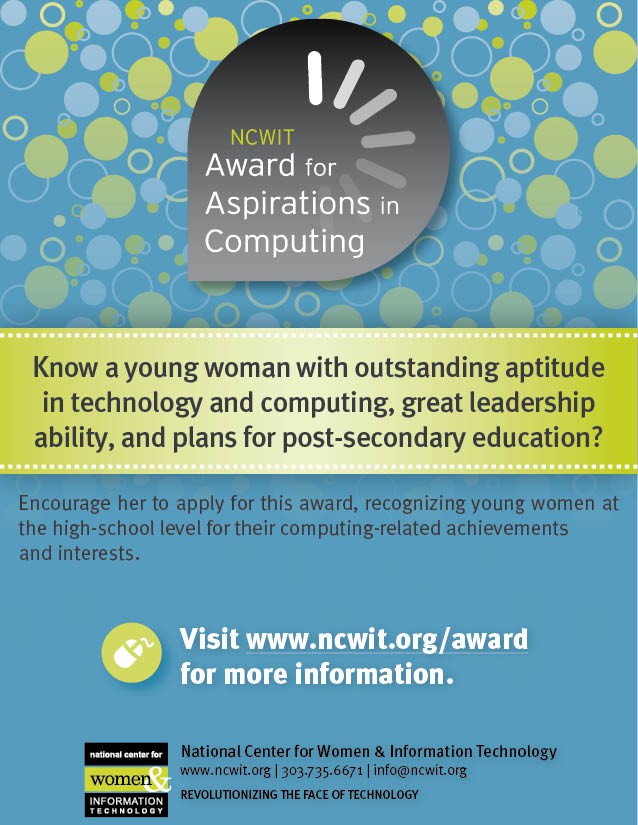 Categories:
You Might Also Enjoy These Related Posts:
Explore Our Science Videos
Why Do Apples and Bananas Turn Brown? - STEM activity