Science Buddies Wins Prestigious SPORE Award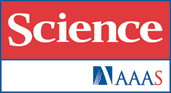 When you hear the word "spore," what comes to mind? Single-celled, self-replicating organisms? The whacky creatures in a popular video game? Something that grows and adapts? Something that spreads? Depending on the context, a "spore" might fit any of those descriptions. And with the encouragement of Science Buddies Project Ideas and resources, students can experiment with spores--or with slime molds or the use of water as a renewable energy source or patterns of bird migration or ocean acidification or chloroplast sequencing. They can even pinpoint the center of the Milky Way!

As founder and president Kenneth Hess notes, "every year, ten million K-12 students in North America must complete a science project." The hardest part of the process for many of those students is selecting a project. At Science Buddies, students can choose from over a 1000 projects in over 30 areas of science. From genomics to ocean and environmental sciences, students can access exciting free Project Ideas on the Science Buddies website, many of which enable them to follow in the footsteps of today's cutting-edge researchers, exploring new and developing science techniques, procedures, and questions.

For the last ten years, Science Buddies has been seeding interest in, and excitement for, science and furthering science literacy both in classroom settings and at home. This process of providing tools to support science literacy and to encourage students to explore areas of science they might not have considered has been part of Science Buddies' approach since its inception, and Science Buddies' offerings have continued to grow and evolve. Student by student, teacher by teacher, parent by parent, and researcher by researcher, the Science Buddies community has spread.

Today, Science awarded Science Buddies a Science Prize for Online Resources in Education, an award created to recognize "the best online materials in science education." "We want to recognize innovators in science education," says Bruce Alberts, editor-in-chief of Science.

"We're extremely honored to be recognized by such a prestigious publication that represents the entire scientific community," says Hess. "It provides tremendous validation for our efforts to advance science education and literacy."

And with recognition, science literacy spreads and spreads again and again and again. It's a replication process worth celebrating.
Science Buddies is honored to be named a SPORE recipient.
Categories:
You Might Also Enjoy These Related Posts:
Explore Our Science Videos
Solubility Science – STEM Activity
Can you solve this air pressure puzzle?