Student Video Game Creators Get Their Game On
The National STEM video game competition supports the potential of video game design as a tool for STEM education and rewards and encourages the learning process for emerging student video game developers. Science Buddies' video game design resources can help students get started on a path of game design and development that transforms a love of video game playing into an innovative process of game creation. What kind of video game will you build?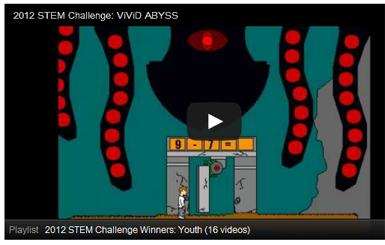 The 2013 National STEM Video Game Challenge is on! Video game designers in middle and high school are invited to create a STEM-centered video game that shows off their video game design skills through the creation of an engaging game. The game can be educational in theme. Your game might revolve around a science concept or require the use of math to succeed, but games for the STEM Video Game Challenge to do not have to be educational. Building the game, in and of itself, is educational and is one way of putting science, technology, engineering, and math (STEM) into action and into real-world scenarios.
Players can create entries using their choice of a range of game design applications, including popular free tools and sites like Gamestar Mechanic, Scratch, GameMaker, and Kodu. Each of those tools is a separate entry category, and prizes are awarded for middle and high school winners in each category. Students who are game building using other tools or program languages submit their games in the "Open Platform" category.
The deadline for entries is April 24, 2013, which means you still have plenty of time to whip up your own awesome video game project and show your stuff. Whether it is your very first attempt at video game creation or the next in an impressive string of epic games you've been tweaking, playtesting, and sharing with your friends, take a step toward the public light and put your game out there! There are great prizes up for grabs along with plenty of gamer bragging rights for the winning student video game developers.

Getting Started
If you are interested in the STEM Video Game Challenge but are not sure how to get started with your first game, the following resources and Project Ideas at Science Buddies walk you through some basics, open your eyes to what is possible, and may help get you started on an exciting path of video game and computer innovation! Many aspiring game designers first make the leap from playing to creating by solving crossover challenges at Gamestar Mechanic and then building their own Gamestar Mechanic games. Scratch can also be a great first step for students interested in video game design and/or computer programming. GameMaker offers a different environment and may be a next step in a game coder's evolution.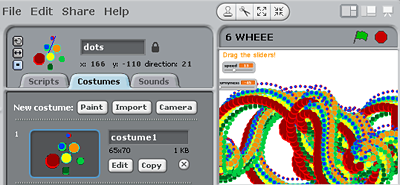 If the National STEM Video Game Challenge is your goal, the following resources may be helpful as tutorials rather than projects, but as you read through the materials, be sure and load up your game design environment and try some of these ideas hands-on. The best way to learn to make a video game is to
make one
, and the best way to refine and advance your know-how is to continue to try new things and add to your video game design toolbox. The more you know about
how
things work in a video game,
why
they work, and
what
makes a great game, the stronger your own games may be, so give these projects and resources a look:
If you enter the National STEM Video Challenge, we want to know! Please leave a comment or email blog@sciencebuddies.org to tell us about your game. We would love to feature your work here at Science Buddies, too!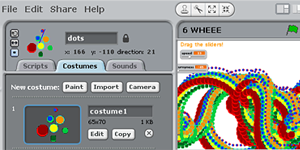 Categories:
You Might Also Enjoy These Related Posts:
Explore Our Science Videos
Iteration in the Engineering Design Process
Line-Tracking Robot: BlueBot Project #3
Make a Lemon Volcano - Fun Science Experiment