4 Science Projects for Super Bowl Science
Score extra points with student sports fans with four football-focused science projects.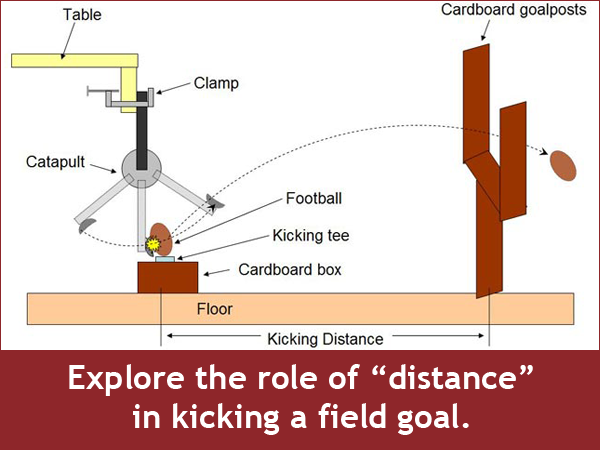 Explore the role of "distance" in kicking a field goal. Diagram of a catapult launching a toy football through a cardboard goalpost. Diagram includes the catapult clamped to a table with football, kicking tee, cardboard box, floor, and cardboard goalposts.
Super Bowl Sunday is coming up! The science behind perfect spirals and successful field goals is something students can talk about and explore in advance of the big game.
Use the following four project ideas to connect student interest in football to science, technology, engineering, and math.
Go ahead and score a few extra STEM points for this year's big game!
Making Connections
Sports fans can explore science related to other favorite sports in Sports Science projects from Science Buddies.
With the Ping Pong Catapult Kit, students can do multiple science experiments, including one focused on football and one related to baseball.
See also:
Categories:
You Might Also Enjoy These Related Posts:
Explore Our Science Videos
Build a Self-Driving Arduino Car
Colorful Melting Ice Ball Patterns - STEM Activity
Measure Static Electricity With An Electroscope!