Avoiding Disaster: The Right Bridge Design
1,485 reviews
Summary
Areas of Science
Difficulty
Time Required
Average (6-10 days)
Prerequisites
None
Cost
Average ($50 - $100)
Safety
No issues
Credits
Sandra Slutz, PhD, Science Buddies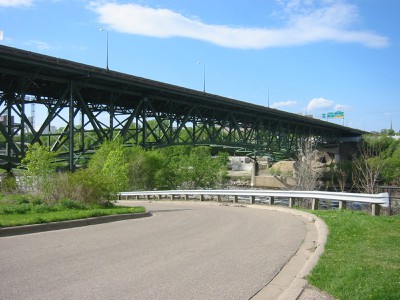 *Note:
For this science project you will need to develop your own experimental procedure. Use the information in the summary tab as a starting place. If you would like to discuss your ideas or need help troubleshooting, use the
Ask An Expert
forum. Our Experts won't do the work for you, but they will make suggestions and offer guidance if you come to them with specific questions.
If you want a Project Idea with full instructions, please pick one without an asterisk (*) at the end of the title.
Abstract
A bridge collapse, like that of the I-35W Mississippi River Bridge, can be a major disaster. Bridges that cannot hold enough weight to do their intended job can be a serious public safety issue. And if they collapse, they can also cause economic damage due to costly rebuilding and people and companies scrambling to figure out how to circumvent the months of traffic impacts.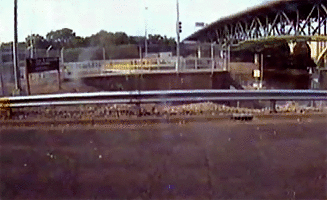 Figure 1. On August 1, 2007 the I-35W Mississippi River Bridge collapsed killing 13 people and injuring 140 others. The collapse was captured in a series of photos from a nearby security camera. It was later determined by the NSTA that a design flaw was the primary reason for the bridge's collapse (U.S. Army Corps of Engineers, 2007).
You can investigate how different bridge designs are ideal for different situations. Do some bridge designs hold more weight than others? Do they require more materials? What is the strongest bridge that can be built for the least amount of materials? Try your hand at building and testing a couple of bridges. You may be interested in creating your own bridge designs or modeling some existing designs. Or you can read more about the I-35W Mississippi River Bridge collapse, or other famous bridge collapses, and model that disaster.
For this civil engineering project, try making your bridges out of popsicle sticks or straws. The Science Buddies' The Effect of Bridge Design on Weight Bearing Capacity project idea has detailed information and tips on how to build popsicle stick and straw bridges.
Materials and Equipment
This is an engineering project, so the materials you use will depend on your engineering goals. Here are suggested materials:
Graph paper, for drawing bridge schematics
Popsicle® sticks (about 60–100 per bridge, depending on the design)
Wire cutters, for cutting Popsicle sticks
Elmer's® Carpenter's Wood Glue or Elmer's® Glue-All
Cotton swabs, for applying wood glue (about 100)
Binder clips, in both medium and small sizes, for clamping joints on Popsicle stick bridges (12 of each size per bridge; you will need more if you build more than one bridge at a time)
Plastic straws, straight (about 20–30 per bridge, depending on the design)
Clear tape, ½ inch width
Gram balance for weighing bridges, such as the digital pocket scale from Amazon.com
Masking tape
Loading block with hook or eyebolt, for testing bridge strength
Container for holding bridge load, such as a large bucket
Rope, ¼ inch to ½ inch diameter (about 3 feet)
Weights for testing bridge strength (can use metal weights, sand, or water in a container)
Bathroom scale, for weighing how much weight it takes to break the bridge.
The following equipment is optional:
Camera for before and after photos, and/or
Video camera for live movie of bridge testing,
Tripod or helper for video recording.
Disclaimer: Science Buddies participates in affiliate programs with Home Science Tools, Amazon.com, Carolina Biological, and Jameco Electronics. Proceeds from the affiliate programs help support Science Buddies, a 501(c)(3) public charity, and keep our resources free for everyone. Our top priority is student learning. If you have any comments (positive or negative) related to purchases you've made for science projects from recommendations on our site, please let us know. Write to us at scibuddy@sciencebuddies.org.

Ask an Expert
Do you have specific questions about your science project? Our team of volunteer scientists can help. Our Experts won't do the work for you, but they will make suggestions, offer guidance, and help you troubleshoot.
Frequently Asked Questions (FAQ)
If you are having trouble with this project, please read the FAQ below. You may find the answer to your question.
Q:
I am trying to print the schematics from the website, but they are not printing at full size, or only half the schematic is printing. What can I do?
A:
The schematics are made for 11 inch by 17 inch paper. If you are printing them on smaller paper, then the schematics will not print correctly. Depending on your printer, only part of the schematic may print, or the entire thing might be shrunk to fit on your printer's paper. Try printing the schematics on a printer that prints on 11 inch by 17 inch paper. You can find these at most copy centers. Or, check your printer's owner's manual to see if your printer can tile a larger page onto multiple, smaller pages.
Q:
How long should I let the glue dry before unclamping the clamps on a Popsicle stick bridge?
A:
Let the glue dry completely before removing the clamps. 8 hours of drying time is a good rule-of-thumb, but the glue may take shorter or longer to try, depending on the temperature and humidity of your workplace. When comparing bridge designs, make sure to let each bridge dry for the same amount of time.
Q:
I am having a hard time finding two things that are the same height to lay my bridge across. Is it important than the supports the bridge rests on are the same height?
A:
Yes, it is important that both sides supporting the bridge are the same height, otherwise the force of the load will not be symmetrically distributed across the bridge. If you are having problems finding two objects that are the same height, you can put some cardboard, books, or paper on top of the shorter object to make it as tall as the taller object.
Q:
My bucket or loading container is all the way full, but the bridge has not broken. What should I do?
A:
You built a strong bridge! You have a couple options. First, you could detach the bucket or loading container from the bridge and replace it with a larger bucket. Or, you could fill the bucket with a denser material. Sand, for example, is denser than water, so a bucket full of sand will weigh more than a bucket full of water, if the two buckets are the same size.
Q:
How do I make this into a science project?
A:
This science project (or engineering project, to be more precise) is very open-ended. Once you have built the two bridges whose designs come with the project, use the Engineering Design Project Guide [
http://www.sciencebuddies.org/science-fair-projects/engineering-design-process-guide.shtml
] to help you refine your goals. Think about what criteria you want your bridges to meet (how much weight to hold, a particular strength-to-weight ratio, how long the bridge can be, etc.) and then design a bridge to meet those criteria. Build and test that bridge, and use what you learn from that first bridge to improve the next one you build. Continue improving your bridge design until you meet your design criteria.
Ask an Expert
Careers
If you like this project, you might enjoy exploring these related careers:
Related Links
Cite This Page
General citation information is provided here. Be sure to check the formatting, including capitalization, for the method you are using and update your citation, as needed.
MLA Style
Science Buddies Staff. "Avoiding Disaster: The Right Bridge Design." Science Buddies, 20 Nov. 2020, https://www.sciencebuddies.org/science-fair-projects/project-ideas/CE_p024/civil-engineering/avoiding-disaster-the-right-bridge-design. Accessed 7 June 2023.
APA Style
Science Buddies Staff. (2020, November 20). Avoiding Disaster: The Right Bridge Design. Retrieved from https://www.sciencebuddies.org/science-fair-projects/project-ideas/CE_p024/civil-engineering/avoiding-disaster-the-right-bridge-design
Last edit date: 2020-11-20
Explore Our Science Videos
Paper Ball Run: 2022 Engineering Challenge
Valentine's Day Candy Delivery Robot