Invasive Species
271 reviews
Summary
Areas of Science
Difficulty
Time Required
Very Long (1+ months)
Credits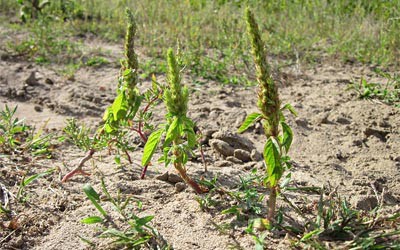 *Note:
For this science project you will need to develop your own experimental procedure. Use the information in the summary tab as a starting place. If you would like to discuss your ideas or need help troubleshooting, use the
Ask An Expert
forum. Our Experts won't do the work for you, but they will make suggestions and offer guidance if you come to them with specific questions.
If you want a Project Idea with full instructions, please pick one without an asterisk (*) at the end of the title.
Abstract
Invasive species are organisms (either plant or animal) that have been introduced into a new, non-native area and spread rapidly in the new environment due to a lack of regulation by predators. Frequently, invasive species will out-compete native species for resources which can put native species at risk. This is an especially big problem for threatened habitat and endangered species, which are already at risk. Survey your area to document cases of invasive species invading a local environment. Experiment with different methods to control an invasive species (pulling invasive plants vs. using herbicides, using insecticides vs. selectively culling destructive invasive insects, trapping small animals vs. introducing native predators). You can also experiment with invasive species to document the rate of invasion, called encroachment, into a new environment.

Ask an Expert
Do you have specific questions about your science project? Our team of volunteer scientists can help. Our Experts won't do the work for you, but they will make suggestions, offer guidance, and help you troubleshoot.
Careers
If you like this project, you might enjoy exploring these related careers:
Related Links
Cite This Page
General citation information is provided here. Be sure to check the formatting, including capitalization, for the method you are using and update your citation, as needed.
MLA Style
Science Buddies Staff. "Invasive Species." Science Buddies, 5 Aug. 2020, https://www.sciencebuddies.org/science-fair-projects/project-ideas/EnvSci_p029/environmental-science/invasive-species. Accessed 7 June 2023.
APA Style
Science Buddies Staff. (2020, August 5). Invasive Species. Retrieved from https://www.sciencebuddies.org/science-fair-projects/project-ideas/EnvSci_p029/environmental-science/invasive-species
Last edit date: 2020-08-05
Explore Our Science Videos
Flying Helicopters on Mars - Paper Models