Fish Markets and Sustainability
87 reviews
Summary
Areas of Science
Difficulty
Time Required
Very Long (1+ months)
Credits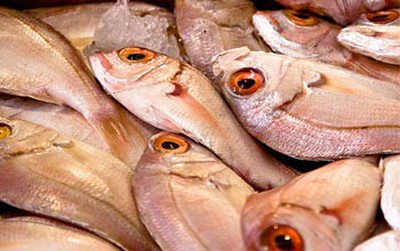 *Note:
For this science project you will need to develop your own experimental procedure. Use the information in the summary tab as a starting place. If you would like to discuss your ideas or need help troubleshooting, use the
Ask An Expert
forum. Our Experts won't do the work for you, but they will make suggestions and offer guidance if you come to them with specific questions.
If you want a Project Idea with full instructions, please pick one without an asterisk (*) at the end of the title.
Abstract
The sustainability of our ocean fisheries is a topic of concern for many, including environmentalists and fishermen who make their living on the bounty of the sea. It is important to use sustainable fishing practices so that our fisheries are not over-fished leading to a decline in productivity. Some states require fish markets to post information about their fish so that consumers can make informed decisions about which fish to buy. They post the type of fish (e.g., Coho Salmon), the source of the fishery from where it was taken (e.g., Pacific), and whether it is farmed or wild. Consumers can use a rating index, like the one available from the Monterey Bay Aquarium, to make informed choices. Survey your local market for the types of fish and information they provide. Rate each product for sustainability. Which markets offer the most sustainable varieties of fish? Are there markets that frequently offer varieties of fish that do not adhere to sustainable practices? If you have access to a mentor and a molecular biology research facility, you can actually buy and do molecular studies of the fish, to find out if they are what the market claims them to be. You can use molecular data to tell the difference between Chilean sea bass and striped bass, Atlantic salmon or Pacific salmon, etc. Are the markets accurately reporting the types of fish they sell? (Monterey Bay Aquarium, 2006; USDA Forest Service, 2006; NPS, 2006; EPA, 2006)

Ask an Expert
Do you have specific questions about your science project? Our team of volunteer scientists can help. Our Experts won't do the work for you, but they will make suggestions, offer guidance, and help you troubleshoot.
Global Connections
Careers
If you like this project, you might enjoy exploring these related careers:
Related Links
Cite This Page
General citation information is provided here. Be sure to check the formatting, including capitalization, for the method you are using and update your citation, as needed.
MLA Style
Science Buddies Staff. "Fish Markets and Sustainability." Science Buddies, 18 July 2020, https://www.sciencebuddies.org/science-fair-projects/project-ideas/EnvSci_p037/environmental-science/fish-markets-and-sustainability. Accessed 28 Nov. 2023.
APA Style
Science Buddies Staff. (2020, July 18). Fish Markets and Sustainability. Retrieved from https://www.sciencebuddies.org/science-fair-projects/project-ideas/EnvSci_p037/environmental-science/fish-markets-and-sustainability
Last edit date: 2020-07-18
Explore Our Science Videos
Make a Slushy! Yummy STEM Project
How to Make an Archimedes Screw - STEM Activity