Design Your Own Virtual Reality Headset
950 reviews
Summary
Areas of Science
Difficulty
Time Required
Average (6-10 days)
Credits
Ben Finio, PhD, Science Buddies
Oculus Rift® is a registered trademark of Oculus VR, LLC.
PlayStation® is a registered trademark of Sony Interactive Entertainment Europe Limited.
Google Cardboard™ is a registered trademark of Google, Inc.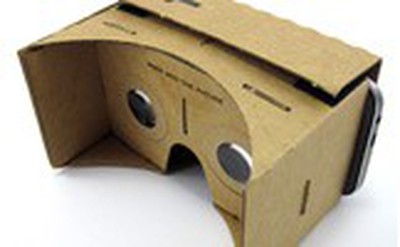 *Note:
For this science project you will need to develop your own experimental procedure. Use the information in the summary tab as a starting place. If you would like to discuss your ideas or need help troubleshooting, use the
Ask An Expert
forum. Our Experts won't do the work for you, but they will make suggestions and offer guidance if you come to them with specific questions.
If you want a Project Idea with full instructions, please pick one without an asterisk (*) at the end of the title.
Abstract
Virtual reality (VR) headsets are becoming increasingly popular with consumers for things like viewing 3D pictures and videos, or for playing video games. However, dedicated gaming headsets like the Oculus Rift® and PlayStation® VR can cost hundreds of dollars. Some headsets, like Google Cardboard™, which is literally made out of folded corrugated cardboard (Figure 1), are much cheaper because they can use any smartphone as the screen.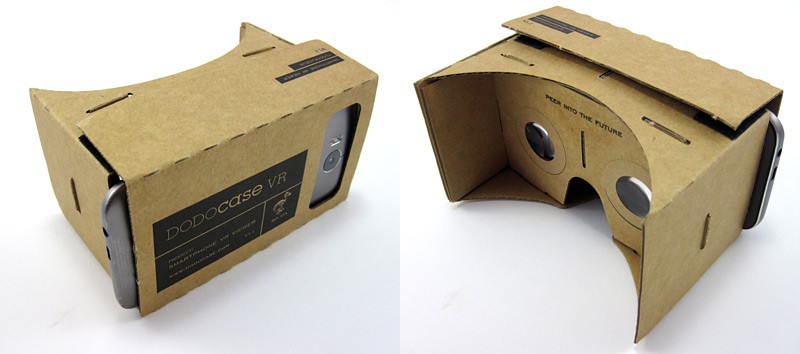 Figure 1.
A Google Cardboard headset with a smartphone inserted as a screen.
These cheaper headsets do not have any electronics or built-in computing power—all of the processing and image rendering is done by the smartphone. This keeps the cost of the headset itself very low, but a cardboard headset can have some disadvantages. For example, cardboard might not be as durable or as comfortable as other materials like plastic or rubber, and it could be easily prone to staining from the user's sweat.
Can you do an engineering project where you either modify an existing Google Cardboard headset to improve it (a variety of headsets are available from Amazon.com), or build your own headset from scratch? See the reference in the Bibliography for official specifications and dimensions for Google Cardboard headsets, and note that you can purchase compatible lenses online. There are many ways you could improve or redesign a headset. Here are just a few suggestions:
Design a headset with padding that is more comfortable to wear.
Design a headset that is easier to clean—who wants to share a sweaty headset with a friend?
Design a headset with grips that are easier to hold for extended periods of time.
Design a head strap for your headset so you do not have to hold onto it during extended use. Note that the official Google Cardboard specifications say not to use a head strap because they can cause motion sickness (you cannot move your head as quickly if you are holding the headset with your hands and thus have to rotate your entire body), but most gaming headsets do have head straps.
Design a better input mechanism for the headset (for example, a magnetic slider, conductive touch sensor, or Bluetooth-enabled button).
Make sure to test and evaluate your headset by following the engineering design process. For example, you could recruit volunteers to try out your headset and see whether or not they like the new features.
Bibliography
The field of virtual reality is changing rapidly. Do your own background research to learn about the most up-to-date trends and technologies in virtual reality.
See this page for official specifications for Google Cardboard headsets, including a downloadable set of drawings and a "Best Practices" document:
Refer to these resources if you are not familiar with the engineering design process or how it differs from the scientific method:

Ask an Expert
Do you have specific questions about your science project? Our team of volunteer scientists can help. Our Experts won't do the work for you, but they will make suggestions, offer guidance, and help you troubleshoot.
Global Connections
The United Nation's Sustainable Development Goals (UNSDGs)
are a blueprint to achieve a better and more sustainable future for all.
This project explores topics key to Industry, Innovation and Infrastructure: Build resilient infrastructure, promote sustainable industrialization and foster innovation.
Careers
If you like this project, you might enjoy exploring these related careers:
Related Links
Cite This Page
General citation information is provided here. Be sure to check the formatting, including capitalization, for the method you are using and update your citation, as needed.
MLA Style
Finio, Ben. "Design Your Own Virtual Reality Headset." Science Buddies, 20 Nov. 2020, https://www.sciencebuddies.org/science-fair-projects/project-ideas/Games_p034/video-computer-games/design-your-own-virtual-reality-headset. Accessed 27 Sep. 2023.
APA Style
Finio, B. (2020, November 20). Design Your Own Virtual Reality Headset. Retrieved from https://www.sciencebuddies.org/science-fair-projects/project-ideas/Games_p034/video-computer-games/design-your-own-virtual-reality-headset
Last edit date: 2020-11-20
Explore Our Science Videos
Build a Submarine -STEM activity
4 Easy Robot Science Projects for Kids
Build a K'Nex® Differential