Do the Eyes Have It?
3,153 reviews
Abstract
Some people have a photographic memory and can memorize anything they see almost instantly! Wouldn't that make homework easy? Other people can remember almost anything they hear. Try this experiment to see which type of memory you have.
Summary
Areas of Science
Difficulty
Time Required
Very Short (≤ 1 day)
Prerequisites
None
Material Availability
Readily available
Cost
Very Low (under $20)
Safety
No issues
Credits
Sara Agee, Ph.D., Science Buddies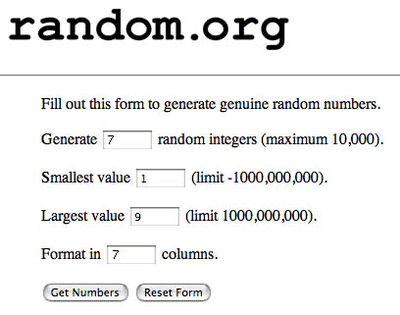 Objective
In this experiment, you will test if people have better visual memory (eyesight) or auditory memory (hearing).
Introduction
Are you one of those people who can never forget a face? Or perhaps you can hear a song just once and then sing it all the way through? Some people remember things better by seeing them, and have a strong visual memory. Other people remember things better after hearing them, and have a strong auditory memory. Why is it that we remember things in different ways?
Our memory is a function of our brain, which processes and stores information from the world around us using our five senses: sight, sound, smell, taste, and touch. The brain integrates these experiences into a memory. For some people, certain senses create stronger memory than other senses. There are even people who never forget a smell, and become perfume makers!
There are also different types of memory functions that store information for differrent periods of time:
working memory (like reciting something to yourself over and over to remember it immediately, measured in seconds)
short-term memory (what you remember over short periods of time, measured in minutes or hours)
long-term memory (what you remember over long periods of time, measured in days, weeks, months, or years)
In this experiment, you will test the visual and auditory memory of your participants. You will have them remember 7 digits that they hear and that they read. To test the short term memory, you will need to have them recite the alphabet to block their working memory. You will test them and compare how many digits they get correct. Will a person's auditory memory or visual memory be stronger?
Terms and Concepts
To do this type of experiment you should know what the following terms mean. Have an adult help you search the internet, or take you to your local library to find out more!
visual memory
auditory memory
working memory
short-term memory
long-term memory
five senses

sight
sound
smell
taste
touch
Questions
Will people remember something better after seeing it or hearing it?
What kind of memory do you have?
Can you use this test to find the best way for you to study?
Materials and Equipment
computer with internet
index cards
timer
clipboard to hold data table
Experimental Procedure
In this experiment, you will need number sequences for people to remember. Each number sequence should be composed of the numbers 0–9 and be seven digits long. You can think them up yourself, or use this random number generator on the internet.
If you choose to use the random number generator, use your browser to go to http://www.random.org/nform.html and fill out the form so that it looks like this:

Screenshot from the website random.org shows a random number generator where parameters can be set, and a random number can be produced. Text fields allow a user to enter the number of random integers to generate, the low end of a number range, the high end of a number range, and the number of columns to display for the output.

Then hit "Get Numbers" and a new page will appear with 7 listed numbers at the top. To get new numbers you do not need to fill out the form again, simply click the refresh button on your browser window, and voila! A new set of random numbers appears:

Write one number sequence on each index card, until you have a deck of about 50 different random sequences. You will use this deck for your experiments.
You will also need a data table for your experiment. It should have a place to record the number of correct answers for each participant, and for each type of memory test:

Number of Correct Answers
Visual Memory Test
Auditory Memory Test

Find a research participant, and ask them if they will take two memory tests. Then give them the two tests below:

To test someone's visual memory, show them a card for 30 seconds and time them with a timer. Take back the card and have them recite the alphabet. Then ask them to tell you what the numbers were. Write down how many numbers they got right. This will be their score.
To test someone's auditory memory, read them the sequence of numbers on a different card three times slowly. After you read them the numbers, have them recite the alphabet. Then ask them to tell you what the numbers were. Write down how many numbers they got right. This will be their score.

You will need to have a lot of participants for this study, so gather data from as many people as you can! When you are done, count up the total number of people who got each score on the test and make a frequency table:

Score
Number of participants with this score
Percentage of participants with this score
Visual
Auditory
Visual
Auditory
0
1
2
3
4
5
6
7

Calculate the percentage of people who received each score. Do this by first adding the total number of participants for each column, then divide the number of people receiving the score by the total number of participants in your study. Multiply the answer by 100 to get the percentage.
Analyze your data by making a histogram. On the left side of the graph (Y-axis), write a scale for the percentage of people from 0 to 100%. On the bottom of the graph, write a scale for the number of correct responses from 0 to 7. Then using two colors, one for each type of memory, draw your results on the graph.

Ask an Expert
Do you have specific questions about your science project? Our team of volunteer scientists can help. Our Experts won't do the work for you, but they will make suggestions, offer guidance, and help you troubleshoot.
Variations
If you collect additional data on your participants, you can see if memory is linked to another factor, like age or gender. Just add another column to your study that collects the type of information you want!
In this experiment, you had the participants recite the alphabet before taking your memory test, just to make it tricky. Try having participants recite longer or shorter passages before taking the tests. Does it make a difference? Can you get a similar result by just having them wait for different periods of time?
For a more advanced project, you can evaluate your data using statistics. Calculate the standard deviation and margin of error of your experiment. Then perform a t-test to see if your results are statistically significant.
Careers
If you like this project, you might enjoy exploring these related careers:
Related Links
Cite This Page
General citation information is provided here. Be sure to check the formatting, including capitalization, for the method you are using and update your citation, as needed.
MLA Style
Science Buddies Staff. "Do the Eyes Have It?" Science Buddies, 20 Nov. 2020, https://www.sciencebuddies.org/science-fair-projects/project-ideas/HumBeh_p018/human-behavior/visual-memory. Accessed 5 June 2023.
APA Style
Science Buddies Staff. (2020, November 20). Do the Eyes Have It? Retrieved from https://www.sciencebuddies.org/science-fair-projects/project-ideas/HumBeh_p018/human-behavior/visual-memory
Last edit date: 2020-11-20
Explore Our Science Videos
Paper Rockets - STEM Activity
Paper Bridges STEM Activity
Make a Hygrometer to Measure Humidity – STEM activity