Taming the Tsunami: Investigating Different Structures to Reduce Tsunami Damage
Summary
Areas of Science
Difficulty
Time Required
Average (6-10 days)
Prerequisites
None
Material Availability
Readily available
Cost
Average ($50 - $100)
Safety
No issues
Credits
Michelle Maranowski, PhD, Science Buddies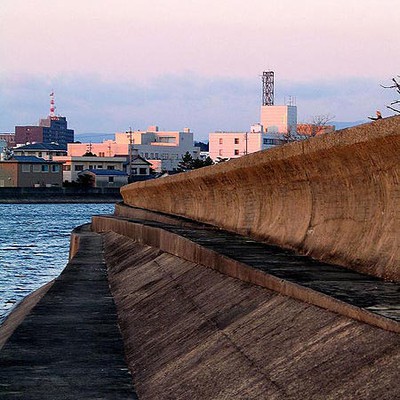 *Note:
For this science project you will need to develop your own experimental procedure. Use the information in the summary tab as a starting place. If you would like to discuss your ideas or need help troubleshooting, use the
Ask An Expert
forum. Our Experts won't do the work for you, but they will make suggestions and offer guidance if you come to them with specific questions.
If you want a Project Idea with full instructions, please pick one without an asterisk (*) at the end of the title.
Abstract
On December 26, 2004, a magnitude 9.2 megathrust earthquake off the west coast of Sumatra, Indonesia unleashed a powerful tsunami that hit the coasts of 14 countries and caused the loss of over 200,000 lives. The devastation that the tsunami left in its wake was heartbreaking, and people across the world united to help the survivors.
Tsunamis are a powerful force of nature that can change the features of a coastline and result in millions of dollars in economic loss, but can anything be done to mitigate the damage that a tsunami can wreak? Can manmade structures reduce the energy of incoming tsunami waves? In this ocean science project, you will model a tsunami and then come up with novel structures that can potentially reduce the effect of incoming tsunami waves. Take a look at the Science Buddies project The Science Behind Tsunamis, to get ideas on how to create a wave tank for testing. Would a sea wall, like the one shown in Figure 1, below, help? How thick and high would it have to be? Would any manmade structure in the water reduce the strength of a tsunami wave? Try to keep your structure as true-to-life as possible and keep it as cost-effective as possible. For example, engineers could build a wall around a tsunami-prone area that is 100 feet high and 100 feet thick, but that would be cost prohibitive, and people living on the coast might protest because their view of the ocean would be ruined.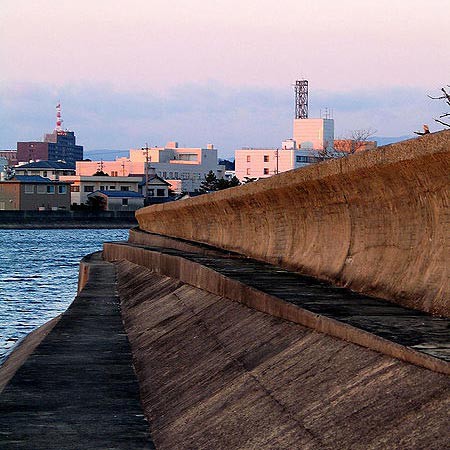 Figure 1.
Tsunami wall at Tsu, Japan. (Image courtesy of Wikimedia Commons user ChrisO, 2005.)

Ask an Expert
Do you have specific questions about your science project? Our team of volunteer scientists can help. Our Experts won't do the work for you, but they will make suggestions, offer guidance, and help you troubleshoot.
Careers
If you like this project, you might enjoy exploring these related careers:
Related Links
Cite This Page
General citation information is provided here. Be sure to check the formatting, including capitalization, for the method you are using and update your citation, as needed.
MLA Style
Science Buddies Staff. "Taming the Tsunami: Investigating Different Structures to Reduce Tsunami Damage." Science Buddies, 23 June 2020, https://www.sciencebuddies.org/science-fair-projects/project-ideas/OceanSci_p016/ocean-sciences/structures-to-reduce-tsunami-damage. Accessed 16 May 2022.
APA Style
Science Buddies Staff. (2020, June 23). Taming the Tsunami: Investigating Different Structures to Reduce Tsunami Damage. Retrieved from https://www.sciencebuddies.org/science-fair-projects/project-ideas/OceanSci_p016/ocean-sciences/structures-to-reduce-tsunami-damage
Last edit date: 2020-06-23
Explore Our Science Videos
Stretchy Balloons! Fun STEM Activity