Air Pollution
2,047 reviews
Summary
Areas of Science
Difficulty
Time Required
Average (6-10 days)
Credits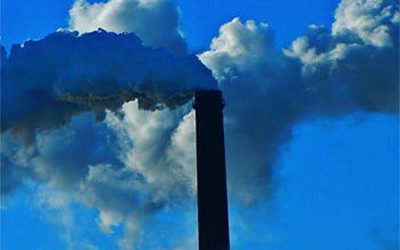 *Note:
For this science project you will need to develop your own experimental procedure. Use the information in the summary tab as a starting place. If you would like to discuss your ideas or need help troubleshooting, use the
Ask An Expert
forum. Our Experts won't do the work for you, but they will make suggestions and offer guidance if you come to them with specific questions.
If you want a Project Idea with full instructions, please pick one without an asterisk (*) at the end of the title.
Abstract
Smog days are often posted in your local newspaper. Check how many smog days your city has had in the last year. How does it compare to to other years? You can also take pictures of your city landscape on high and low smog days. How do the pictures compare? How does smog in the atmosphere affect visibility? What is smog made of? You can use tongue depressors smeared with Vaseline to check for smog particles in different areas; just stick in the ground and look at them a few days later. Examine the smog particles with a magnifying glass. What kinds of particles do you see? Which areas accumulated the most smog? See the Science Buddies project
Air Particles and Air Quality
, for a full description.

Ask an Expert
Do you have specific questions about your science project? Our team of volunteer scientists can help. Our Experts won't do the work for you, but they will make suggestions, offer guidance, and help you troubleshoot.
Careers
If you like this project, you might enjoy exploring these related careers:
Related Links
Cite This Page
General citation information is provided here. Be sure to check the formatting, including capitalization, for the method you are using and update your citation, as needed.
MLA Style
Science Buddies Staff. "Air Pollution." Science Buddies, 14 June 2018, https://www.sciencebuddies.org/science-fair-projects/project-ideas/Weather_p015/weather-atmosphere/air-pollution. Accessed 3 June 2023.
APA Style
Science Buddies Staff. (2018, June 14). Air Pollution. Retrieved from https://www.sciencebuddies.org/science-fair-projects/project-ideas/Weather_p015/weather-atmosphere/air-pollution
Last edit date: 2018-06-14
Explore Our Science Videos
Do Veritasium's Helicopter Rope Experiment at Home
Cotton Ball Launcher - Fun STEM Activity