Boosting Biotechnology Learning in Local Schools
With support from Amgen and the Lawrence Hall of Science, high school biology in the Bay Area has gotten a world-class boost of biotechnology. The Amgen Biotechnology Experience gives teachers and students the opportunity to experiment with sophisticated hands-on science that is often impossible in a school setting—at no cost to the schools.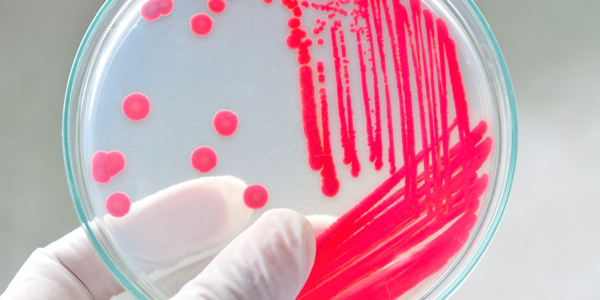 Producing recombinant DNA molecules and using red fluorescent proteins to transform E. coli so that the bacteria glows red (or sometimes even bright pink) may not sound like a typical day in high school biology, but thanks to Amgen and the Lawrence Hall of Science at the University of California at Berkeley, thousands of Bay Area high school students have had the opportunity to explore molecular biology and biotechnology with a pipette in hand rather than a textbook.
Part curriculum and part mobile lab, the Amgen Biotechnology Experience (ABE) offers secondary schools the chance to bring cutting-edge science into the classroom through an innovative program that makes incorporating biotechnology more accessible for teachers.

Bringing Biotechnology to Students
Specifically developed to lower the barriers that may make it difficult for teachers to introduce biotechnology in the high school classroom, the ABE program combines a kit of specialty materials and a set of integrated lab modules. Recognizing that teachers may not have the background or experience to design and lead hands-on biotechnology labs, the ABE program offers full teacher support and training through a local host site, like the Lawrence Hall of Science, one of a small group of institutions around the world through which the Amgen Biotechnology Experience is available. As a host site, the Hall offers ABE professional development and training to secondary school teachers so that they can run the ABE suite of sophisticated, exciting, and eye-opening biotechnology labs with their students.
According to Barbara Nagle, SEPUP Director of the Lawrence Hall of Science, teachers who apply to bring ABE into their classrooms choose from four different lab sequences, the most popular being the complete ABE series which includes six labs and the abridged series which involves four labs.
"Both of these sequences include a practice lab to learn pipetting and gel electrophoresis, a plasmid digestion, verification of the plasmid through gel electrophoresis, and transformation of E. coli with a red fluorescent protein gene," says Nagle. "The full sequence also has the students ligate a new plasmid, and at the end purify the red protein expressed by the transformed bacteria."
The equipment and materials students use with ABE, notes Nagle, are not available at most high schools. "Most schools do not have the ability to explore biotechnology at this level without a program such as ABE because of the specialized, expensive equipment and reagents required to do the labs," she adds.
The Lawrence Hall of Science and Amgen are Helping Teachers Bring Biotechnology to Their Classrooms
Teachers who participate in the ABE program receive support and training in preparation for doing hand-on biotechnology modules with their students.
The curriculum, she says, is "a thoroughly developed, comprehensive curriculum that aligns both with the Next Generation Science Standards (NGSS) and Biology and AP Biology standards, as well as with processes used in biotech companies." Through the multi-week series of ABE labs, students follow procedures and use technologies that real-world biotechnology researchers use to produce medicines.

Hands-on Support for Science Education
While teachers, students, and families in the area look to the Hall for hands-on instruction and science information offered through workshops, exhibits, and school field trips, the Hall is more than simply a science destination. Part of the Hall's mission is to help educators bring hands-on science into the classroom. According to Nagle, ABE "is a great fit for the Hall because of our focus on supporting educators with materials that include cutting edge science and also focus on the practices of scientific investigation."
With ABE, teachers can fulfill standards-based curriculum requirements and introduce their students to cutting-edge science at the same time, all with full professional development and training for teachers through the Hall. With a price tag of zero, the program is a biotech-focused win-win for teachers. Teachers who sign up for ABE attend either two-day weekend or four-day summer workshop training sessions in preparation for using ABE in the classroom. Many teachers begin with the abridged series and then return the following year for additional support from the Hall and take the full series into their classes, says Nagle.
Interest from local teachers has been extremely high, says Nagle. Since the Hall began offering training for ABE in 2012, the Hall has worked with 40 area teachers, helping to bring the Amgen Biotechnology Experience to approximately 3,600 students at 30 different schools.
"We hope to help teachers include laboratory experiences in their programs and make connections between science and our lives," says Nagle. "Our marker for success is to support as many teachers as we can (based on our current kit resources) with high quality professional development and a curriculum and kit that provide a successful and meaningful classroom experience in biotechnology."
For students, Nagle says the program offers a hands-on introduction to biotechnology and the chance to connect classroom learning to real world science. "Students benefit from understanding up-to-date science and how science applies to our lives," she notes. "Students are excited to be involved in these experiences and to learn how biotechnology has played a significant role in the advancement of research and medical applications."

For more information about the Amgen Biotechnology Experience, visit www.amgenbiotechexperience.com.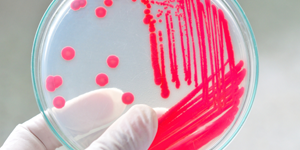 Categories:
You Might Also Enjoy These Related Posts:
Explore Our Science Videos
Change the Reaction Rate of a Foaming Reaction
Transform Yogurt into Spheres With Reverse Spherification
Two-Stage Balloon Rocket Lesson Plan