Raise Your Voice against Cyberbullying
Staying silent about cyberbullying can be devastating and dangerous for students, but statistics suggest that cyberbullying is on the rise and most students are reluctant to seek help. Through a new website and downloadable guide, Norton hopes to help parents better understand and talk about cyberbullying with their kids.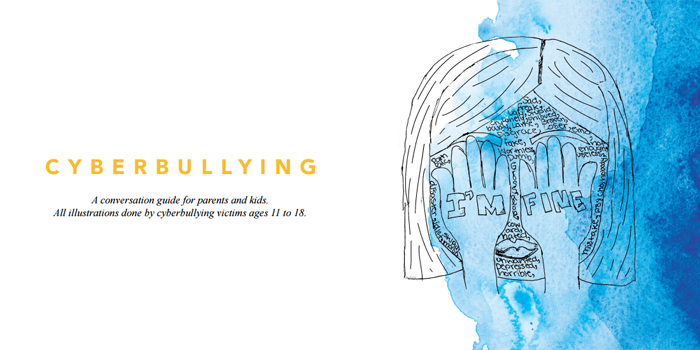 A banner for cyberbullying awareness includes a drawing of a child's face covered in insulting words and hidden behind hands that read "I'm fine".
To help parents better understand signs and forms of cyberbullying—and talk about cyberbullying with their kids—Norton has created a free, downloadable Cyberbullying Guide.
Increasing Awareness and Opening Channels of Communication about Cyberbullying
For today's students, technology is pervasive in all aspects of their lives. Digital classrooms and a move towards paperless schools and flipped learning environments mean students are using Internet-connected devices more and more frequently for school work. Out of school, many students use social media sites, chat applications, photo-sharing platforms, individual and group texting, and online games that include real-time text-based or audio chat.
Today's kids are living and learning online. Unfortunately, the technology which can be so empowering can also have a dangerous, frightening, and hidden underside.
Cyberbullying occurs when someone bullies someone using an online or digital mode of communication. A cyberbully may be a classmate or acquaintance or may be anonymous. Common examples of cyberbullying include spreading rumors via social media, posting or sharing embarrassing photos, or sending mean text messages. But there are many other forms of cyberbullying, including social behaviors that can easily cross the line between acceptable online communication and cyberbullying.
"If your children use devices, websites or social media networks, there is a strong possibility they could be, or have already been exposed to cyberbullying."
Norton's Cyberbullying Guide
A 24/7 Problem for Today's Teens
Parents may know the term and general concept of cyberbullying, but parents may be surprised at how pervasive cyberbullying can be, how many students are victims of cyberbullying, and how many forms it can take. In their hyper-connected worlds, with a phone or device often in hand, kids are accessible to cyberbullies at any time, and with the reach of social networks, escaping can be difficult.
Many schools include cyberbullying discussions and campaigns as part of their increased attention to bullying in all forms. Unfortunately, cyberbullying can be especially difficult to see from the outside, and statistics suggest, alarmingly, that most students would not seek adult help if they were the victim of cyberbullying.
Parents Need to See the Big Picture and the Individual Risks
Symantec has created a new Norton website designed to help parents better understand the risks and signs of cyberbullying and the importance of talking with kids about online interactions and behaviors. On the Norton site, parents can watch a moving and informative video about cyberbullying and download the free Cyberbullying guide.
The guide offers suggestions to help parents talk with students about being cyberbullied and includes questions that help parents talk with students about what is and isn't okay online. For example, "Have you or any of your friends intentionally rejected someone from a group, an online group or a game?" or "Have you or any of your friends ever forwarded someone else a private IM conversation or text without the permission of the other person?" Questions like these, and their implications, are important for students to talk about and think through as parents help ensure their children are safe and understand appropriate online etiquette.
As an online provider of educational resources for K-12 students, Science Buddies shares Symantec's concern with the safety and emotional well-being of students online. We encourage all parents (and teachers) to download and review the Cyberbullying guide.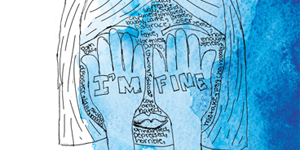 Categories:
You Might Also Enjoy These Related Posts:
Explore Our Science Videos
Build a Simple Steerable Robot