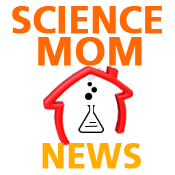 Courtney Corda, our very own Science Mom, will be live Saturday morning (May 8, 8:30 AM PDT) on the KGO radio Joanie Greggains show.
A former PE teacher, Joanie Greggains is a special advisor to the California Governor's Council on Physical Fitness and Sports.
Tune in as Courtney talks with Joanie about the importance of science literacy and the ways in which students interested in sports can find exciting projects that put scientific principles in context of something they enjoy.
Courtney will be talking about projects from the Science Buddies project library that are great choices for family-centered science and sports science experiments and conversations—whether over a bowl of cereal or at the park with a jump rope in hand. (We'll post a full list here on the blog after the show!)

More from Science Mom
If you missed Science Mom's TV appearances, catch up with the videos online. To stay up-to-date with future appearances and Science Mom news, subscribe to Courtney's Twitter stream.
Categories:
You Might Also Enjoy These Related Posts:
Explore Our Science Videos
How Strong Is Your Hair? – STEM Activity
Make a Self-Starting Siphon
Making Ice Cream with Science