Ski Lifts and Simple Machines: STEM Teacher Success Story
This teacher turned a DIY ski lift engineering project into a winter-themed exploration of simple machines with her 6th-grade students.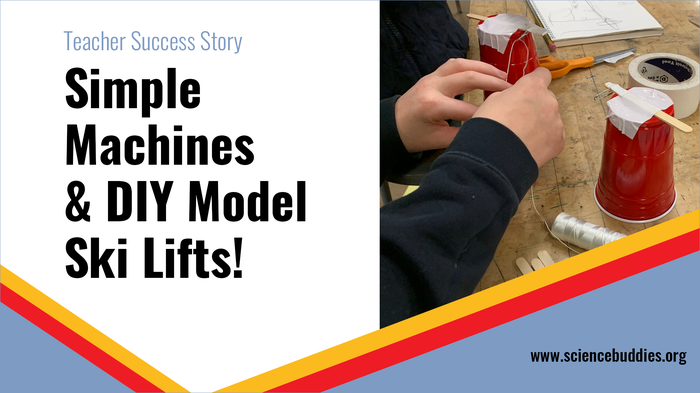 Inspiring Students About STEM
Lisa Sama has been teaching engineering at Luther Burbank Middle School in Lancaster, MA for almost 20 years. In Massachusetts, engineering is included in statewide testing, so all middle school students benefit from engineering classes. While meeting curriculum goals tied to standardized testing is important, Lisa's big-picture goal is simple. She wants students to be excited about engineering.
"My main focus here is to develop student interest in STEM. I want them to love it as much as I do," says Lisa.
Teacher:
Lisa Sama, Grades 6-8
School:
Luther Burbank Middle School, Lancaster, MA
Summary:
Lisa's 6th-grade students explored engineering design and simple machines by building model ski lifts from everyday materials.
Ski Lifts and Simple Machines
Looking for a winter-themed engineering project, Lisa found the Hit the Slopes: Build Your Own Ski Lift project, a physics project designed as an independent student science fair project. Lisa adapted the idea for a classroom engineering design project with her sixth-grade students. They worked in teams of two to build and test ski lifts.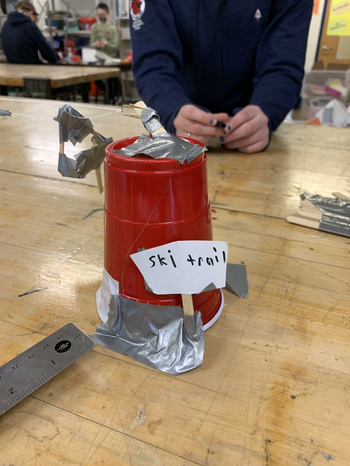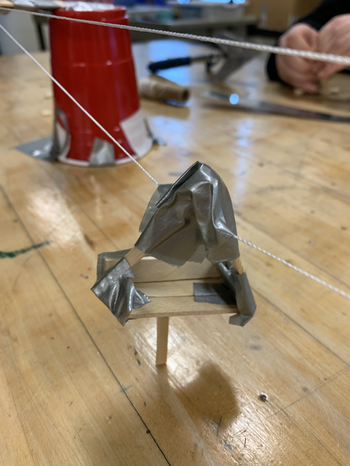 After seeing Lisa share her students' work, we followed up to find out more about how she used the project with her engineering classes.
What made you choose the ski lift project?
"I wanted to incorporate a project with a winter theme. What interested me about this project was the problem-solving aspect and that it used everyday materials that I had in my lab. I also liked that the project incorporated simple machines (pulleys)."
How did it go? What worked well?
"The students loved it. Once I introduced it, the teams eagerly went to work. First they designed it on paper, and then they started building the prototypes. What I loved to see was the students redesigning when their first iteration didn't work. Then, they would ask me for different materials such as thicker string or cardboard."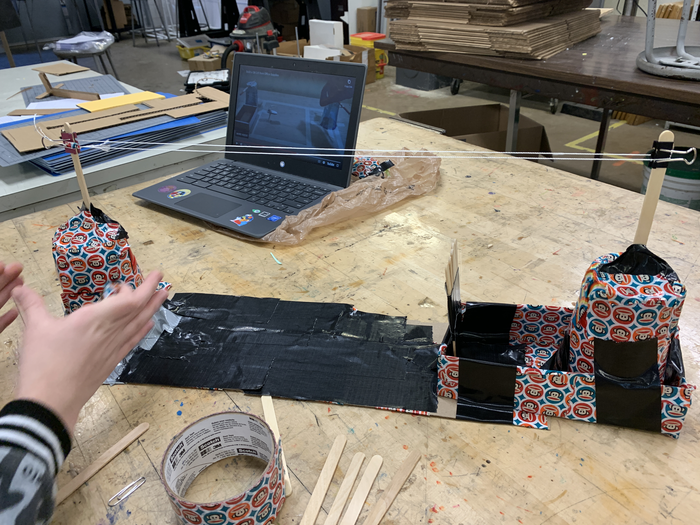 What other kinds of hands-on engineering projects do you do with your students?
"Most of my projects revolve around problem-solving challenges, transportation projects, manufacturing projects, communication projects, and construction projects. Presently, 6th graders are building ski lifts, 7th graders are creating structures, and 8th graders are creating and testing gliders. I also incorporate 3D modeling and computer programming in my classroom."
Make Connections
For other winter-themed STEM experiments and activities, see Winter Science Projects, Lessons, and Activities.
"My main focus here is to develop student interest in STEM. I want them to love it as much as I do."
Lisa Sama, Teacher
Categories:
You Might Also Enjoy These Related Posts:
Explore Our Science Videos
Model the Planets of the Solar System
Build a Bottle Centrifuge