The Best of 2015 on the Science Buddies Blog
Take a look at some of our favorite blog posts from last year. These posts highlight great hands-on STEM projects, resources, and science connections for K-12 students, teachers, and families.
We are well into the New Year, and many students are hard at work on science fair projects and science project assignments. As a writer at Science Buddies, every January, I enjoy looking back at the collection of science, technology, engineering, and math posts on the blog from the year before. Individually, these are exciting posts to put together, but taken as a whole, it is incredibly exciting to see the broad spectrum of content we are sharing and highlighting on the Science Buddies Blog.
Here are a few of my favorite posts on the Science Buddies Blog from last year. I especially love the posts which really "shows" hands-on science in progress, so many of these posts are especially visual. Did you miss something?
Track down even more great posts in the 2014 Roundup.



Pin this collection: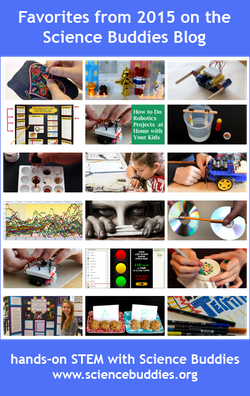 Special thanks to sponsor organizations, including Symantec, Elmer's Products, Inc., Best Buy Foundation, and Motorola Solutions Foundation, who provide funding to help keep Science Buddies' resources free to use for K-12 students, teachers, and parents.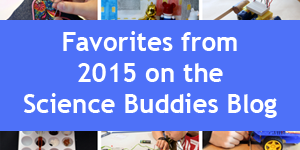 Categories:
You Might Also Enjoy These Related Posts:
Explore Our Science Videos
Model the Planets of the Solar System
Build a Bottle Centrifuge