Biodiversity Survey
137 reviews
Summary
Areas of Science
Difficulty
Time Required
Long (2-4 weeks)
Credits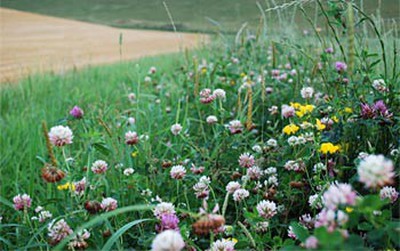 *Note:
For this science project you will need to develop your own experimental procedure. Use the information in the summary tab as a starting place. If you would like to discuss your ideas or need help troubleshooting, use the
Ask An Expert
forum. Our Experts won't do the work for you, but they will make suggestions and offer guidance if you come to them with specific questions.
If you want a Project Idea with full instructions, please pick one without an asterisk (*) at the end of the title.
Abstract
Survey your area to find out which species of plants and animals live there. You might be surprised to find out that something you grew up thinking was very common, is actually quite unique! For example, if you live in the great plains, then you may think that prairie dogs are a nuisance or a pest. Actually, some species of prairie dogs are only found here, and have a very important role for short and tall grass prairie ecosystems. The prairie dogs are an important part of the food-chain, and are preyed upon by owls, falcons and eagles, including our national bird the Bald Eagle. You can conduct an experiment to count prairie dog populations in your area. By counting the number of prairie dogs you see, you can estimate the number of prairie dogs in the area. There are many other examples of local species in America that are quite unique, use a field guide to help you identify a noteworthy species in your area. Remember that plants can be special too! (National Arbor Day Foundation, 2006; WWF, 2006; Douce and Moorhead, 2006; NPS, 2006; EPA, 2006)

Ask an Expert
Do you have specific questions about your science project? Our team of volunteer scientists can help. Our Experts won't do the work for you, but they will make suggestions, offer guidance, and help you troubleshoot.
Global Connections
The United Nations Sustainable Development Goals (UNSDGs)
are a blueprint to achieve a better and more sustainable future for all.
This project explores topics key to Life on Land: Sustainably manage forests, combat desertification, halt and reverse land degradation, halt biodiversity loss.
Careers
If you like this project, you might enjoy exploring these related careers:
Related Links
Cite This Page
General citation information is provided here. Be sure to check the formatting, including capitalization, for the method you are using and update your citation, as needed.
MLA Style
Science Buddies Staff. "Biodiversity Survey." Science Buddies, 18 July 2020, https://www.sciencebuddies.org/science-fair-projects/project-ideas/EnvSci_p031/environmental-science/biodiversity-survey. Accessed 30 Nov. 2023.
APA Style
Science Buddies Staff. (2020, July 18). Biodiversity Survey. Retrieved from https://www.sciencebuddies.org/science-fair-projects/project-ideas/EnvSci_p031/environmental-science/biodiversity-survey
Last edit date: 2020-07-18
Explore Our Science Videos
Slippery Slopes - STEM activity
Explore the Wet Sand Effect – STEM activity
Video: Paper Airplane Launcher