Summary
Areas of Science
Difficulty
Time Required
Short (2-5 days)
Material Availability
Readily available
Cost
Low ($20 - $50)
Safety
Adult supervision is recommended. Use caution when using sharp knives and do not eat any of your experiments.
Credits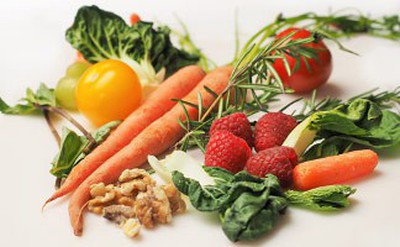 *Note:
For this science project you will need to develop your own experimental procedure. Use the information in the summary tab as a starting place. If you would like to discuss your ideas or need help troubleshooting, use the
Ask An Expert
forum. Our Experts won't do the work for you, but they will make suggestions and offer guidance if you come to them with specific questions.
If you want a Project Idea with full instructions, please pick one without an asterisk (*) at the end of the title.
Abstract
Antioxidants have become very popular in the news lately for their potential health and anti-aging properties. Antioxidants work by preventing oxidation reactions that produce free-radicals which can cause harm to the body. Try testing different vitamins for antioxidant activity. How do vitamins A, B, C, and E compare? Do some vitamins have more antioxidant activity than others? What are some other sources of antioxidants? Try testing extracts from proposed sources of antioxidants like coffee, tea, tomatoes, carrots, grapes, and berries (MedlinePlus, 2006). Do nuts contain antioxidants? Does roasting or processing affect the antioxidant properties of nuts? (Hopkins and Watts, 2003) A simple way to test for antioxidant activity is to see if the reagent can keep an apple slice from browning.

Ask an Expert
Do you have specific questions about your science project? Our team of volunteer scientists can help. Our Experts won't do the work for you, but they will make suggestions, offer guidance, and help you troubleshoot.
Careers
If you like this project, you might enjoy exploring these related careers:
Related Links
Cite This Page
General citation information is provided here. Be sure to check the formatting, including capitalization, for the method you are using and update your citation, as needed.
MLA Style
Science Buddies Staff. "Antioxidants." Science Buddies, 20 Nov. 2020, https://www.sciencebuddies.org/science-fair-projects/project-ideas/HumBio_p001/medical-biotechnology/antioxidants. Accessed 22 Sep. 2023.
APA Style
Science Buddies Staff. (2020, November 20). Antioxidants. Retrieved from https://www.sciencebuddies.org/science-fair-projects/project-ideas/HumBio_p001/medical-biotechnology/antioxidants
Last edit date: 2020-11-20
Explore Our Science Videos
Explore Reaction Kinetics With the Iodine Clock Reaction
How to Make Elephant Toothpaste
4 Easy Robot Science Projects for Kids