Squirmy Wormy: Which Soil Type Do Earthworms Like Best?
Abstract
Do you think worms are gross? Or that they are only good for birds or fish to eat? Well, in this zoology science project, you will find out that this lowly animal helps to put food on your table, too, by all the hard work that it does in the dirt. In this science project, you will discover in what kind of soil it likes to do its work. It is wiggly good fun!
Summary
Areas of Science
Difficulty
Time Required
Very Short (≤ 1 day)
Prerequisites
None
Material Availability
Readily available
Cost
Very Low (under $20)
Safety
No issues
Credits
Kristin Strong, Science Buddies
This science project was inspired by activities shown on PBSKIDS GO TV!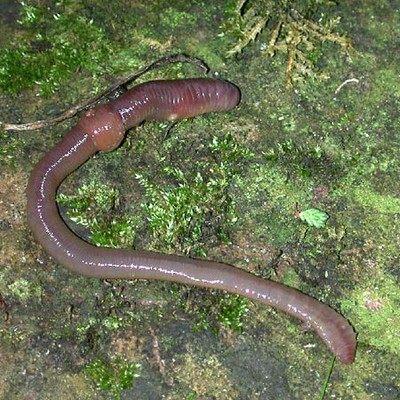 Objective
Determine to which type of soil earthworms are attracted.
Introduction
Here is a riddle for you: What has five hearts, no eyes, and helps feed all the people on Earth? The earthworm! How does something so small help so many people? Well, this amazing animal is important for keeping our dirt or soil healthy. What? Dirt can be sick? Yes, it can. Just as you need vitamins, like the vitamin C you get from fruits and vegetables to stay healthy, soil needs nutrients, too, so that most plants can grow well in it. Have you ever watched a magician transform or change an object into something else, like a silk scarf into an egg? The silk scarf does not really become an egg, it is just a trick. Earthworms, like magicians, change things too, but their work is no trick—it happens for real, right inside the earthworm's body. The earthworm transforms dead plants and leaves (also called plant matter) into nutrients for the soil. Earthworms make food for living plants from dead plants. They leave this plant food (the nutrients) right in the soil where the plants can get to it. Isn't that nice of the earthworms? Figure 1 below shows a photo of this amazing little critter.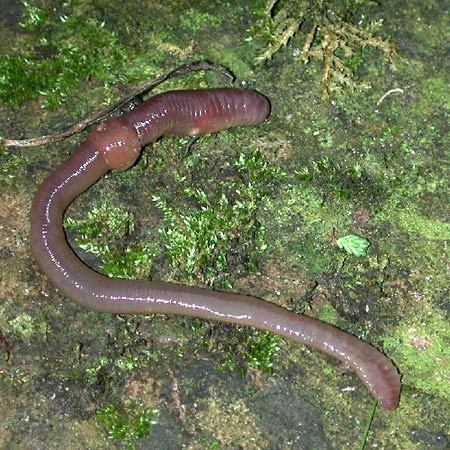 Figure 1. Figure 1. A photo of an earthworm. (Wikipedia Commons, 2008.)
Chomp, chomp, munch, munch-each night, an earthworm can eat its entire weight in dead plant matter. So, if you were an earthworm and weighed 70 pounds, that means you would need to eat about 70 pounds of food every day! Earthworms prefer to eat at night, though, rather than in the day. That is why they are also called nightcrawlers.
Besides adding nutrients to the soil, earthworms keep the soil healthy by tunneling. Worms do not have claws or paws to make tunnels, but they do have mouths. As they eat (and eat and eat), they create tunnels that keep the soil open and full of paths for water and air. Without earthworms, the soil would be smashed down, making it hard. It would be difficult for water and air to reach the roots of plants. Without these wiggly, little creatures, it would be very hard to grow all the beautiful plants that give us oxygen and food. In this zoology science project, you will explore in which type of soil earthworms like to do their important work. Does sand make them smile? Will gravel make them grin? You can find out with a worm, a box, and some different types of soil.
Terms and Concepts
Soil
Vitamin
Nutrient
Transform
Graph
Bar chart
Questions
Why are earthworms important to people?
How does an earthworm make the soil healthier?
What happens to dead plants that fall on the soil?
Bibliography
This source describes what plants need to stay healthy, including rich soil:
North Carolina Department of Agriculture and Consumer Services' Kids World. (n.d.). Plant Nutrients. Retrieved March 1, 2010.
This source describes how earthworms eat and why they are important:
For help creating graphs, try this website:
National Center for Education Statistics, (n.d.). Create a Graph. Retrieved June 25, 2020.
Materials and Equipment
Empty plastic box with a sealable lid, larger than a shoe box, but smaller than a laundry basket
Dry sand (1 to 4 cups)
Dry gravel (1 to 4 cups)
Dead leaves, crumbled (1 to 4 cups)
Dry potting soil (1 to 4 cups)
Mixing bowl
Spray bottle, available from Carolina Biological, item #: 665565
Tap water
Dry measuring cups
Earthworms (at least 5); available from Carolina Biological (item #: 141620), at a bait shop, or

Use a small hand trowel or shovel to dig up earthworms from the ground (they may be most easily found in shady, moist soil), or find them on the ground after it has rained.
Note: Keep your earthworms in a cool place in damp soil and dead leaves until you are ready to test.

A container with a lid, in which to keep the earthworms
Large spoon or fork
Optional: Newspaper
Optional: Camera
Lab notebook
Disclaimer: Science Buddies participates in affiliate programs with Home Science Tools, Amazon.com, Carolina Biological, and Jameco Electronics. Proceeds from the affiliate programs help support Science Buddies, a 501(c)(3) public charity, and keep our resources free for everyone. Our top priority is student learning. If you have any comments (positive or negative) related to purchases you've made for science projects from recommendations on our site, please let us know. Write to us at scibuddy@sciencebuddies.org.
Experimental Procedure
Introductory Notes: This could be a messy science project, so it is best to prepare your box for testing outside, or on newspapers if you are inside. You are going to be filling four corners of a box with different kinds of soil. The amount of soil you place in each corner of the box is not critical. A smaller box will need smaller amounts of soil, and a larger box will need larger amounts of soil. However, you should have enough soil that an earthworm can bury itself, but not so much that the soil spills over and touches other soils. There should be space between the soils.
Preparing Your Box for Testing
Write down in your lab notebook how much of each type of soil you decided you are going to put in each corner of the box, based on your preparation after reading the Introductory Notes above. For example, if you determined that 2 cups of a soil was enough to fill one corner of your box, without spilling over into the soil in another corner, then write down 2 cups.
Fill the spray bottle with tap water.
Prepare the sand for one corner of the plastic box, as follows.

With the dry measuring cup, measure out the amount of sand you decided to use and place it in the mixing bowl.
Add several squirts of water to the sand in the mixing bowl with the spray bottle (counting squirts as you go) and mix the sand and water together with a spoon or fork.
The sand should feel wet, but there should not be puddles of water.
If the sand feels too dry, add a few more squirts of water (counting the total number of squirts as you go) and mix again.

Write down in your lab notebook the total number of squirts of water you used, so that you can use this same amount of water for the other soils.

Transfer the wet sand from the mixing bowl to one corner of the box.

Rinse out and dry the mixing bowl and repeat step 3 for the gravel, the potting soil, and the dead, crumbled leaves, using the same number of squirts of water for each soil type that you used for the sand.
Testing Your Earthworms
Place your prepared plastic box either inside or outside in a cool place. The box should be away from sunlight or bright indoor light.

If your box is transparent, you will want to put it in a very dark place, such as in a closet.

Make sure that there is space all around the soils. The soils should not be touching each other.
Place your five (or more) earthworms in the center of the box, as shown in Figure 2 below. The corners in your box may have different soils than the one shown, but that is okay.

What did the worms do when you first put them in the box? Write any observations in your lab notebook.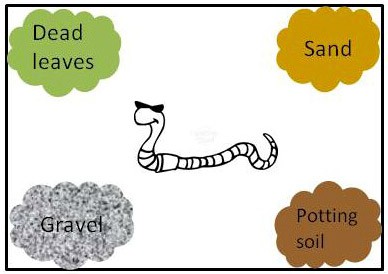 A worm is placed in a test box with dead leaves, sand, gravel and potting soil placed in different corners of the box.
Figure 2. This drawing shows where to place the worm in the test box.
Watch the earthworms for a minute or two and record their behavior. How did they move? Where did they go? Did the worms look like they were following each other? Did they all go to the same soil, or did they go to different soils? Record the information in your lab notebook.
After watching the earthworms for a minute or two, close the lid on the box and make sure it is sealed. Note what time it is. Let the earthworms stay undisturbed in the box for 24 hours.
After 24 hours have passed, open the box. Do you see any earthworms outside of the soil?
Carefully go through each pile of soil to look for the earthworms, moving the soil to another container or an empty part of the box. You may need to look very closely through the different soils to make sure you do not miss a small earthworm.

Keep track of how many earthworms you find in each soil. Record the total number of earthworms you found in each soil in a data table in your lab notebook, like Table 1 below.
Earthworm Data Table
| | | | | |
| --- | --- | --- | --- | --- |
| Sand | Gravel | Dead Leaves | Potting Soil | Outside of the Soil |
| | | | | |
Table 1.
In your lab notebook, record your data in a data table like this one.
After taking the earthworms out of the plastic box, return them gently and carefully to some soil outside.
Analyzing Your Data Table
Did you know scientists often show their data in a picture form called a graph? With a graph, you can often discover patterns in the data more easily than by looking at the numbers in the data table. Try to make a graph of your data called a bar chart. You can plot the type of soil on the x-axis, and the number of worms who went into that soil (at the end of testing) on the y-axis. You can make the graph by hand, or use a tool like Create A Graph. Steps to get started with Create A Graph are below.

Go to Create A Graph and click on Bar since you will be making a bar chart.
Click on the Data tab to enter your data.
Do not worry about the graph title and labels just yet. Instead, focus on the data set. Change the data set "items" to 5, since you have five conditions (four types of soil and no soil).
Under Item Label, enter the words Sand for Item 1; Gravel for Item 2; Dead Leaves for Item 3; Potting Soil for Item 4; and Outside of the Soil for Item 5.
Under Value, enter how many worms were buried in each soil type at the end of testing, using your data table.

So, for example, if two worms were buried in the dead leaves at the end of testing, you would enter a value of 2 for the Dead Leaves Item. If no earthworms were buried in the gravel at the end of testing, you would enter a value of 0 for the Gravel Item.

Click on the Preview tab to see your graph (bar chart).
You can go back and add an x-axis label (Soil Type), and a y-axis label (Number of Worms Buried) under the Data tab and click on Preview again to see the graph with labels.
Once your graph looks the way you like, you can print it out.

Now look at your data table and graph.

Which soils had the most earthworms in them?
Which soils had the least number of earthworms in them?
What type of soil do you think earthworms like best? Why do you think they like that type of soil the best?

Keep in mind that just because an earthworm is in one of the soils does not mean that it is its ideal environment or that it wants to eat that soil. What other factors, besides being a good food source, might cause an earthworm to go into the soil it did?

Ask an Expert
Do you have specific questions about your science project? Our team of volunteer scientists can help. Our Experts won't do the work for you, but they will make suggestions, offer guidance, and help you troubleshoot.
Variations
Do earthworms stay in the soil that they are put in? Get four earthworms and put one in each soil type. Put the box in a cool, dark place and see where the earthworms are the next day.
Earthworms are blind, but they do have special cells that can sense light. What kinds of light do earthworms avoid and what kinds of light do they not mind? To find out:

Set up a box with a lid.
Put wet potting soil in four corners.
Cut out small holes in the lid above three of the corners, just big enough to fit a flashlight part-way through.
Put a small red light flashlight pointing straight down above one corner, a small blue light flashlight pointing straight down above another corner, a small white light flashlight pointing straight down above the third corner, and no flashlight above the fourth corner.
Put an earthworm in the center of the box, put the lid on, and turn on all three flashlights.
See which type light color the earthworm chooses and which ones it avoids. You should repeat this several times and then make a graph with light color on the x-axis (no light, red light, blue light, white light), and the number of times the earthworms went to the soil under that color in your experiment on the y-axis. Do earthworms try to stay away from all lights? Or just certain colors of lights?
Careers
If you like this project, you might enjoy exploring these related careers:
Related Links
Cite This Page
General citation information is provided here. Be sure to check the formatting, including capitalization, for the method you are using and update your citation, as needed.
MLA Style
Science Buddies Staff. "Squirmy Wormy: Which Soil Type Do Earthworms Like Best?" Science Buddies, 20 Nov. 2020, https://www.sciencebuddies.org/science-fair-projects/project-ideas/Zoo_p061/zoology/which-soil-type-do-earthworms-like-best. Accessed 9 Aug. 2022.
APA Style
Science Buddies Staff. (2020, November 20). Squirmy Wormy: Which Soil Type Do Earthworms Like Best? Retrieved from https://www.sciencebuddies.org/science-fair-projects/project-ideas/Zoo_p061/zoology/which-soil-type-do-earthworms-like-best
Last edit date: 2020-11-20
Explore Our Science Videos
Build a Light-Tracking Bristlebot
Jumping Candle Flame Experiments – STEM activity
DIY Mini Drone Part 7: Automatic Balancing