Interview with Senior Design Supervisor, Rafael Villegas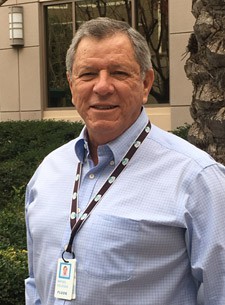 Name: Rafael Villegas
Current employer: Fluor Corporation
Job title: Senior Design Supervisor
Science Career: Engineering Manager
Time working in this field: 43 years
What do you do?
Fluor is an engineering company that designs and builds refineries. My present role is to manage the development of P&ID's. These are documents used during the engineering stage prior to design. The information that goes on these documents is engineered by various disciplines. (Process, Control Systems, Electrical, Mechanical, and Materials Engineering), this information is used by designers to proceed with detailed engineering and develop a plot for the refinery that will be built.
How did you become interested in this area of science/engineering?
When I began my career at Fluor I was hired as a model builder, back then Fluor would build scale models of the refinery during the engineering and design stages. It was this experience that got me interested in pursuing a career in piping design.
What are some of the key characteristics that are important for a person to succeed in this type of work?
It is important that a person likes to engineer and build as well as being able to take on challenges and solve problems.
Describe a project that you have worked on that was of particular interest to you.
I think all projects are interesting and each will have their challenges. I have to say that the projects I worked on back when scale models were used during the engineering and design stages were the most interesting. Working on a 3D model was a great experience.
What do you enjoy most about your job?
It gives me job satisfaction being able to work with great people and resolve problems.
Is there any advice you would give to someone interested in this field that you wish someone had given you when you were starting out?
Be open to new ideas, get your full education, and expect and be prepared for challenges.
What do you enjoy doing in your free time?
I enjoy hiking and flying radio control airplanes.
Together, these four engineers inspired the 2019 Fluor Engineering Challenge for K-12 students. Read about what each one of them does at Fluor Corporation:
Explore Our Science Videos
Maglev Train Assembly Instructions
How to Measure Light with Google's Science Journal App
Ball Launcher: 2018 Engineering Challenge