Interview with Tina Tajalli, Materials and Welding Engineer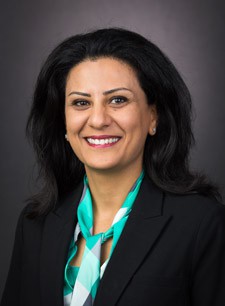 Name: Tina Tajalli
Current employer: Fluor Corporation
Job title: Materials and Welding Engineer
Science Career: Materials Scientist and Engineer
Time working in this field: 10 years
What do you do?
I am part of the Materials and Welding Engineering Group and this is my first technical job after college. Day-to-day my job involves tasks like revising welding and materials specifications and answering questions involving corrosion, metallurgy, welding, and coatings.
How did you become interested in this area of science/engineering?
I always like engineering and also my mom is a chemist and my dad is an engineer.
What are some of the key characteristics that are important for a person to succeed in this type of work?
Teamwork and a passion for learning about new things.
Describe a project that you have worked on that was of particular interest to you.
I was assigned to a project where I got to be involved all the way from design through construction. It was really interesting.
What do you enjoy most about your job?
Working with different discipline on an everyday basis to achieve the same goal.
Is there any advice you would give to someone interested in this field that you wish someone had given you when you were starting out?
Learn as much as you can. Knowledge is power. On any job that you choose to do, try to do your best.
What do you enjoy doing in your free time?
I enjoy watching movies, hiking, and playing with my dog.
Together, these four engineers inspired the 2019 Fluor Engineering Challenge for K-12 students. Read about what each one of them does at Fluor Corporation:
Explore Our Science Videos
Build A Pizza Box Solar Oven
Make a Water Strider - STEM Activity