Eighth Annual Fluor Challenge a Paper Ball Run Success
More than 11,000 students built and submitted paper ball runs for the 2022 Fluor Challenge. In its 8th year, the challenge continues to grow and encourages students around the world to try their hand at an engineering design challenge.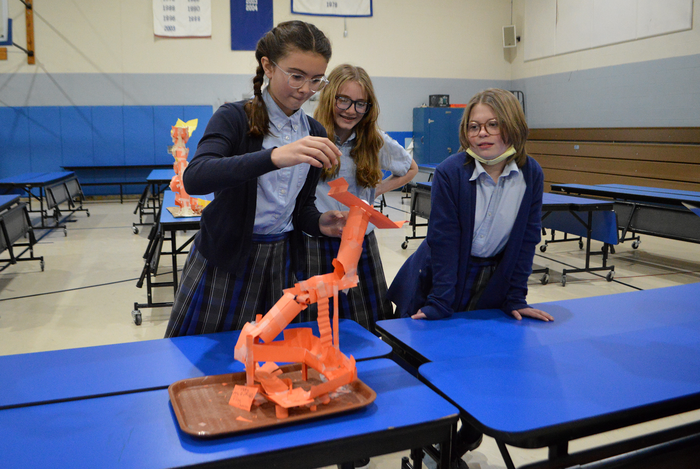 Figure 1. A team testing their paper ball run for the 2022 Fluor Engineering Challenge.
The 2022 Paper Ball Run Challenge was the eighth annual Fluor Engineering Challenge. The K-12 STEM competition is sponsored by Fluor Corporation and aims to give students everywhere a fun opportunity to try engineering.
Students from around the world are invited to enter the Fluor Challenge. There is no cost to enter, the challenge uses simple materials that are accessible to all students in all locations, and prizes are awarded based on a series of random drawings. $10,000 (USD) was awarded in the 2022 Fluor Engineering Challenge.
The Fluor Challenge Continues to Grow
Participation in the Fluor Challenge has continued to grow, year after year, but the final participation numbers for the 2022 Fluor Challenge show exciting growth. We received Paper Ball Run entries from more than 4,000 teams representing more than 11,000 students. (Students can participate in the Fluor Challenge on teams of 1-4.) This year's participation broke our record for the most participation (in a single year) in the Fluor Challenge by over 4,000 students!
Other summary facts about this year's challenge participation:
We received entries from 26 countries.
Within the U.S., we received entries from students in 47 states. (A U.S. Department of Defense school in the Armed Forces of Europe also participated.)
Of the U.S. public schools represented, 58% are Title I schools.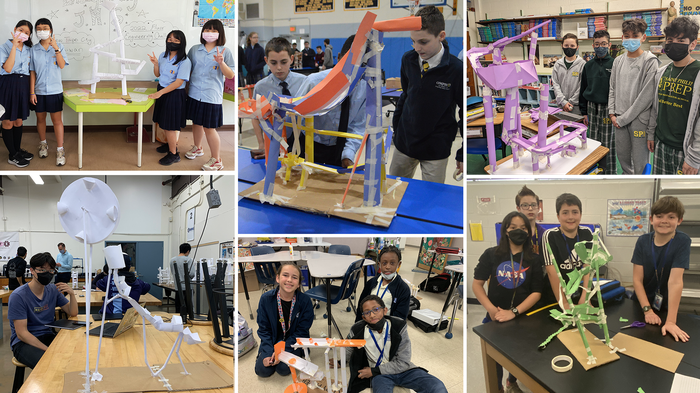 Figure 2. Paper ball runs submitted to the 2022 Fluor Engineering Challenge came in all shapes and sizes.
A Student-friendly Challenge for All Ages
As always, this year's K-12 Fluor Challenge was inspired by an annual real-world challenge among Fluor Corporation's engineers. Each year, Science Buddies' staff scientists take Fluor's internal competition and develop a version designed to appeal to (and be accessible for) K-12 students around the world. This year's challenge is an adaptation of a Fluor company-wide challenge to make a 1-minute timer, a device that would take exactly one minute from start to finish. The 2022 Paper Ball Run Challenge builds on that idea but within an engineering design framework that is simple enough in concept to work for all ages, flexible enough to be done at home or at school, straightforward enough for students to tackle independently, and yet challenging enough to be interesting for older students. The "slow the roll" twist to this year's challenge closely aligns with the original Fluor employee challenge.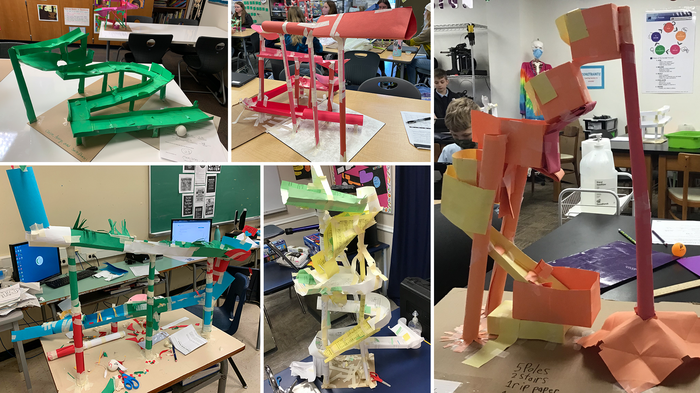 Figure 3. Submissions from the 2022 Fluor Engineering Challenge.
A Simple Challenge that Scales for all Ages
The 2022 Fluor Challenge opened in sync with Engineers Week in February and ran through the middle of March. The goal of the challenge was to build a paper ball run using only paper and tape and to make it take as long as possible for the ball to travel from start to finish. There are many ways students might design and build their paper ball runs and many strategies they might envision using the allowed materials to slow the roll.
As always, the overview video for the challenge shows a few samples to help students visualize the challenge. Students can use these designs as starting points for using the engineering design process to build their own paper ball runs or brainstorm and design something completely different. Throughout the Challenge, we saw all kinds of paper ball run designs materialize in classrooms and learning spaces around the world. Students always surprise us with their innovation, their willingness to try new things with their designs, their problem solving, and their creative thinking!
So Many Inspiring Paper Ball Runs
The Fluor Challenge encourages, enables, and engages the engineering spirit. With a simple construct and minimal rules, the Fluor Challenge opens engineering design up to students to show them that yes, they can design, build, and test like engineers.
Allowed only 30 sheets of paper and a roll of tape, students had all kinds of ideas on how to approach the design of their ball runs and features or techniques to slow the roll.
Paper ball runs submitted for this year's Fluor Challenge came in all shapes and sizes. There were many tall ball runs: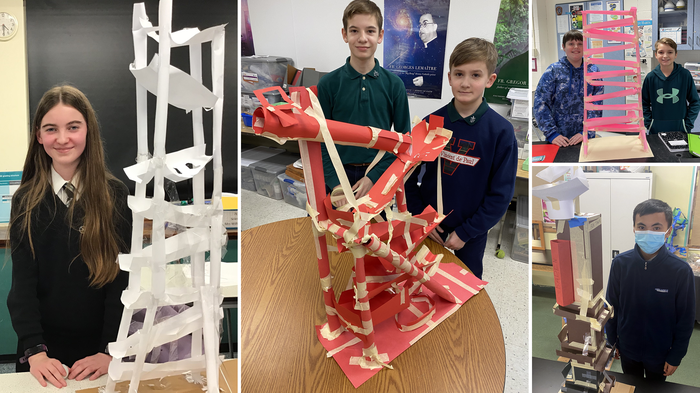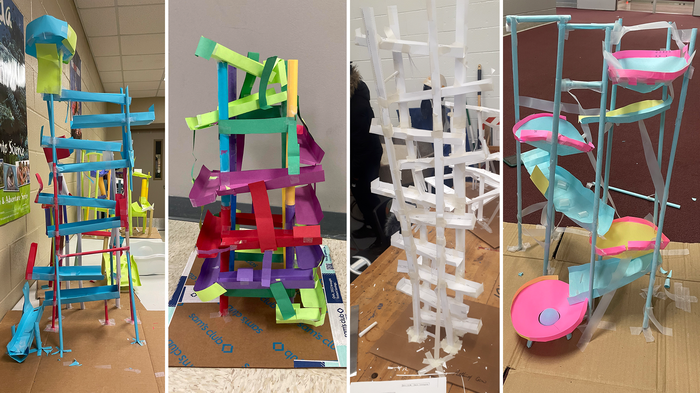 Figure 4. Some students took a "vertical" approach to designing their Paper Ball Runs for the 2022 Fluor Engineering Challenge.
There were many expansive, wide, or long ball runs: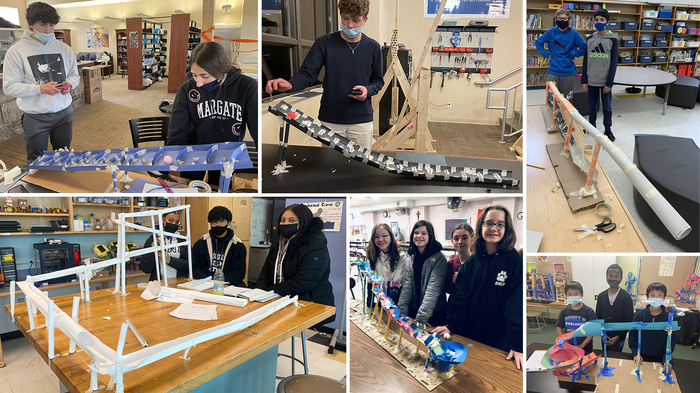 Figure 5. Some ball runs were more "horizontal" in design.
A Favorite STEM Challenge for Many Educators
We know that many educators look forward to the annual Fluor Challenge and return to do the challenge each year with students. In their own words, here are quotes from some of the many educators who participated in the Fluor Challenge with students this year:
"They loved the challenge of making something work. They loved the fails so they could learn from their mistakes and make it better to increase their time and make it stronger." Educator, Glenn York Elementary (Pearland, TX)
"Students were fully engaged in this engineering challenge. They became competitive with each other and tried to make adjustments to ensure a better time." Educator, Roland Rogers Elementary School (Galloway, NJ)
"This is my second year doing the Fluor Challenge with my students, and I absolutely love it! I get to see how my students use their problem-solving skills with the Engineering Design Process as they plan, build, and reiterate. It is great for critical thinking and creative thinking with the added bonus of the chance to win money for the school! I look forward to next year's challenge!" Educator, Palmetto Elementary School (Poinciana, FL)
"I loved watching the students build, tear down, build again, etc as they worked out what would be the best design for this challenge. I also loved watching groups then finish their build and continue working on their runs by adding different spots of friction to slow their ball down. And lastly watching some groups not be satisfied with their times and brainstorming more ways to add more time/friction to their runs." Educator, Juab Jr. High (Nephi, UT)
"I love the constraints — that's the part that really makes them think and plan. I also loved the idea of the SLOW ping pong ball maze. Sort of turned the regular maze building on its head! Great one this year!" Educator, Mockingbird Elementary (Coppell, TX)
"The students really LOVED this challenge! I loved that the challenge incorporated the engineering design process, a score formula where students had to decide if the time or the paper used made more of an effect on the score, and the decimal multiplication they had to use in order to figure out their score." Educator, Harmony School of Achievement (Houston, TX)
"This year's challenge fit well into our curriculum and was accessible for all students at a reasonable cost and time commitment. Thank you for the great lesson plans and student handouts!" Educator, Serrano Intermediate (Lake Forest, CA)
And, of course, the goal is to show students that engineering is fun! Here are quotes from some of the students who entered:
"Our favorite part of the challenge was troubleshooting the many challenges we faced during construction." Team WIDAMT
"Our favorite part of this challenge was building our blue ramp at the end of our creation. The green paper obstacles near the purple part added a good step at the finish line. Overall, working in a team was a fun experience and we really enjoyed creating this." Team the Professionals
"Our favorite part of the challenge was building the paper ball run and thinking of what we could do to make it better." Team the Paper Towel Dispensers
"Honestly this project was super entertaining and made our brains think really hard about what we needed to do to succeed in this challenge. Our creativity came together to form the best structure we could and brought us closer together as builders and scientists. We got to think together about the problems we had, and the dos and don'ts of this structure." Team LA Runs
"Trying to figure out what would slow the ball down. We thought about friction, speed bumps, and roller coasters. Also, trying to figure out how to keep the structure from falling over only using tape and paper!" Team Chicken Champs
"I really liked the part where I had to engineer the design and try, and try, and try, and try, and try again. Even though sometimes it was really frustrating. I enjoyed the Fluor Challenge." Team Da Boys
"We really liked this challenge. We worked together and our ball run got better and better. It was hard but fun. We want to do more contests like this!" Team the Mighty Snails
"Our favorite part was that we got to build something, work together, see what worked and what didn't work, and use each other's ideas. We want to do this again next year! This was super fun and we loved it!" Team the Building Machines
"We had fun working together planning and designing our roller coaster. We had so much fun with this project that we even worked on this during our indoor recess periods! We named our ping pong ball and our team name REEK is the first letter from each of our names." Team REEK
A Challenge for All Students
The feedback we receive each year from teachers and students always confirms how empowering the Fluor Challenge is for students in all grades. We are also always inspired to see educators sharing posts about their students' work on the Fluor Challenge in social media and schools supporting their teachers and the work they are doing to create opportunities for their students to explore hands-on STEM.
Science Buddies and Fluor believe in the importance of having students try engineering because they may discover that they enjoy the mindset, designwork, prototyping, building, testing, and iterating. A simple hands-on challenge may lead to a new passion or interest in an engineering-based STEM career path.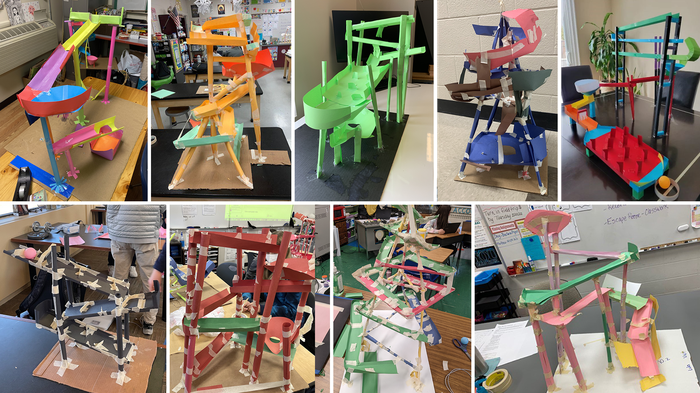 Figure 6. Some of the many Paper Ball Run submissions from the 2022 Fluor Engineering Challenge.
The 2022 Fluor Challenge Winners
Ten students or teams were awarded $1,000 (USD) for their school or organization from random drawings. All winning teams have been notified, and the leader board for the Fluor Challenge has been updated to give students and teachers a sense of how their designs performed compared to other Paper Ball Run submissions in their grade range.
To view the leader boards, more photos, and more information about the results of this year's Fluor Challenge, visit the Fluor Challenge page.
Congratulations to all students, educators, and parents who entered and supported the 2022 Fluor Challenge!
Do the Paper Ball Run Challenge
The official challenge window has closed, but you can do the Paper Ball Run Challenge with students at any time! Directions for the challenge are available in the following formats:
Previous Fluor Challenges have involved building:
To learn more about teaching the Engineering Design Process to students at all grade levels, see the following:
Categories:
You Might Also Enjoy These Related Posts:
Explore Our Science Videos
Why Do Apples and Bananas Turn Brown? - STEM activity