16 Engineering Challenges for Middle School
Inspire students to think like engineers with hands-on building and design challenges! Spark interest and build engineering design skills with one of these free engineering challenges for middle school students.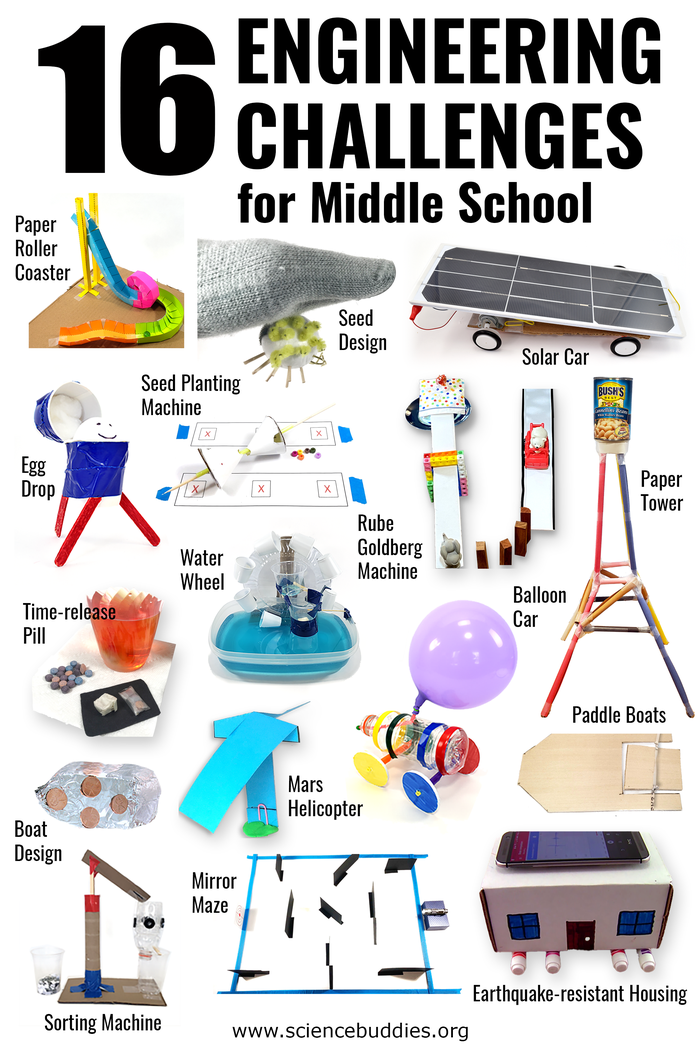 16 Engineering Challenges to Inspire Middle School Students!
Engineering design challenges are a great way to ignite student interest in STEM. When students tackle an engineering design challenge, they are encouraged to brainstorm, design, build, test, problem solve, troubleshoot, tinker, innovate, and iterate.
The 16 engineering design challenges below help middle school students get hands-on practice using the engineering design process. They'll build confidence as they use creative troubleshooting, problem solving, and invention skills. Many of these challenges use simple materials (like paper and recycled cardboard), which makes them easy to do in the classroom, great for makerspaces of all sizes, and fun for families at home or for independent student exploration.
See the Engineering Design Process in Action
For additional resources to help teach students about engineering design, see 4 Ways to Teach Engineering Design.
Engineering Challenge Videos
Watch these STEM videos to learn more about some of the engineering design challenges listed above:
Engineering Challenges for Other Grade Levels
For engineering activities with other grade levels, see: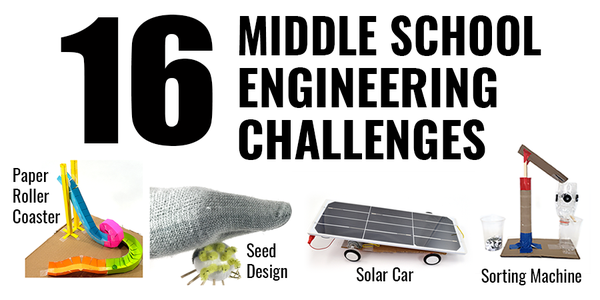 Categories:
You Might Also Enjoy These Related Posts:
Explore Our Science Videos
Build a Model Recycling Sorting Machine
Test Your Foods for Starch